2-3A, 42-Vin Silent Switcher offers low-EMI regulation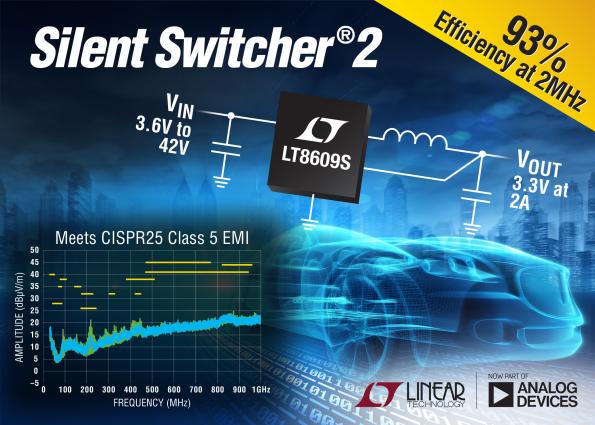 LT8609S is a 2A (3A Peak), 42V input synchronous step-down switching regulator. The synchronous step-down Silent Switcher 2 Delivers 93% efficiency at 2 MHz with ultralow EMI/EMC emissions. By Graham Prophet @ eedesignnewseurope.com:
The LT8609S design reduces EMI/EMC emissions due to very well controlled switching edges, its internal construction with an integral ground plane and the use of copper pillars in lieu of bond wires. This improved EMI/EMC performance is not sensitive to board layout, simplifying design and reducing risk even when using two-layer PC boards.
2-3A, 42-Vin Silent Switcher offers low-EMI regulation –
[
Link
]