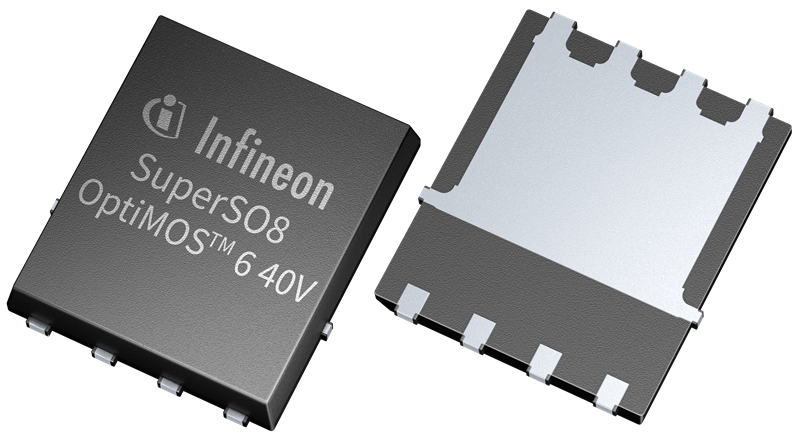 40V OptiMOS MOSFET family is optimized for synchronous rectification
Based on Infineon's thin wafer technology, a family of 40V MOSFETs are claimed to enable "significant performance benefits" and will cover a wide voltage range.
The OptiMOS 6 family has been optimized for synchronous rectification in switch mode power supplies (SMPS) for servers, desktop PCs, wireless chargers, quick chargers and ORing circuits.
They deliver a 30 per cent reduced on state resistance and improved figure of merits (Q g x R DS(on) down by 29 per cent and Q gd x R DS(on) down by 46 per cent) to meet efficiency in SMPS applications over a wide range of output power, avoiding the trade-off between low and high load conditions, says Infineon.
The efficiency curve clearly shows that OptiMOS 6 outperforms previous generation products at low output power levels due to its superior switching performance. This can be maintained at even higher output levels despite the dominance of R DS(on) losses. As a result, developers profit from easier thermal designs and less paralleling efforts leading to lower system cost.
Two packages are available:
The SuperSO8 measure 5.0 x 6.0mm, with R DS(on) ranging from 5.9 to 0.7 mOhm.
The PQFN option measure 3.0 x 3.0, 3.3 x 3.3mm and has R DS(on) ranging from 6.3 to 1.8 mOhm.
More information is available at www.infineon.com/optimos6