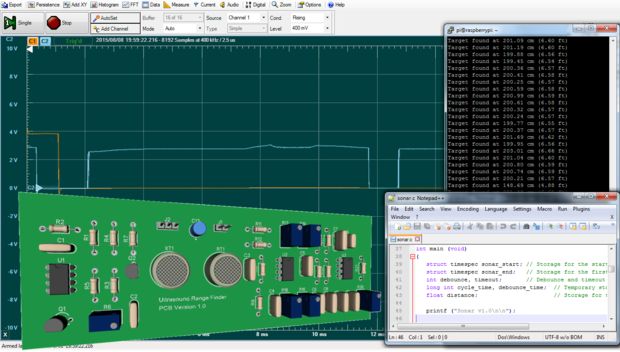 Analog Ultrasound Range Finder
by netzener @ instructables.com:
When I started my career in control systems I was fascinated with the many different ways that machines could be interfaced to the environment they operated in. Limit switches (electrical and optical), encoders, resolvers, strain gauges, thermocouples… the control system engineer had a long list of sensors to choose from. And the list has grown even longer following successful innovations in micro machining.
Analog Ultrasound Range Finder – [Link]