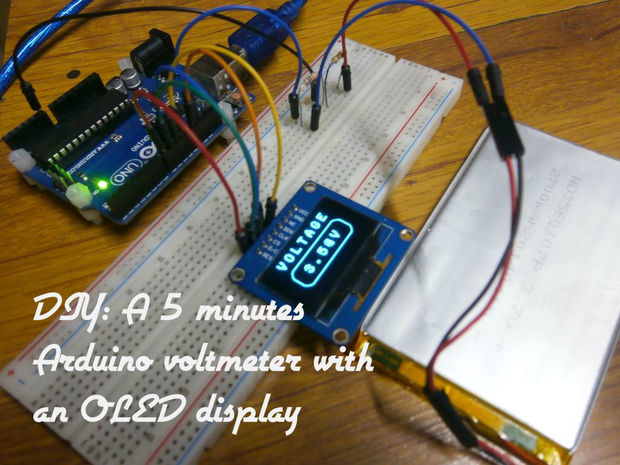 Arduino Voltmeter With OLED Display
Konstantin Dimitrov has published an Arduino tutorial on how to make an voltmeter using SH1106 OLED display:
I'm going to show you how to make a voltmeter with Arduino UNO, an OLED display, 2 resistors and 9 jumpers for less than 5 minutes. With it you will be able to measure voltage from 0 to 30V (if you exceed it you may damage your arduino !). Lets begin !
Arduino Voltmeter With OLED Display – [Link]