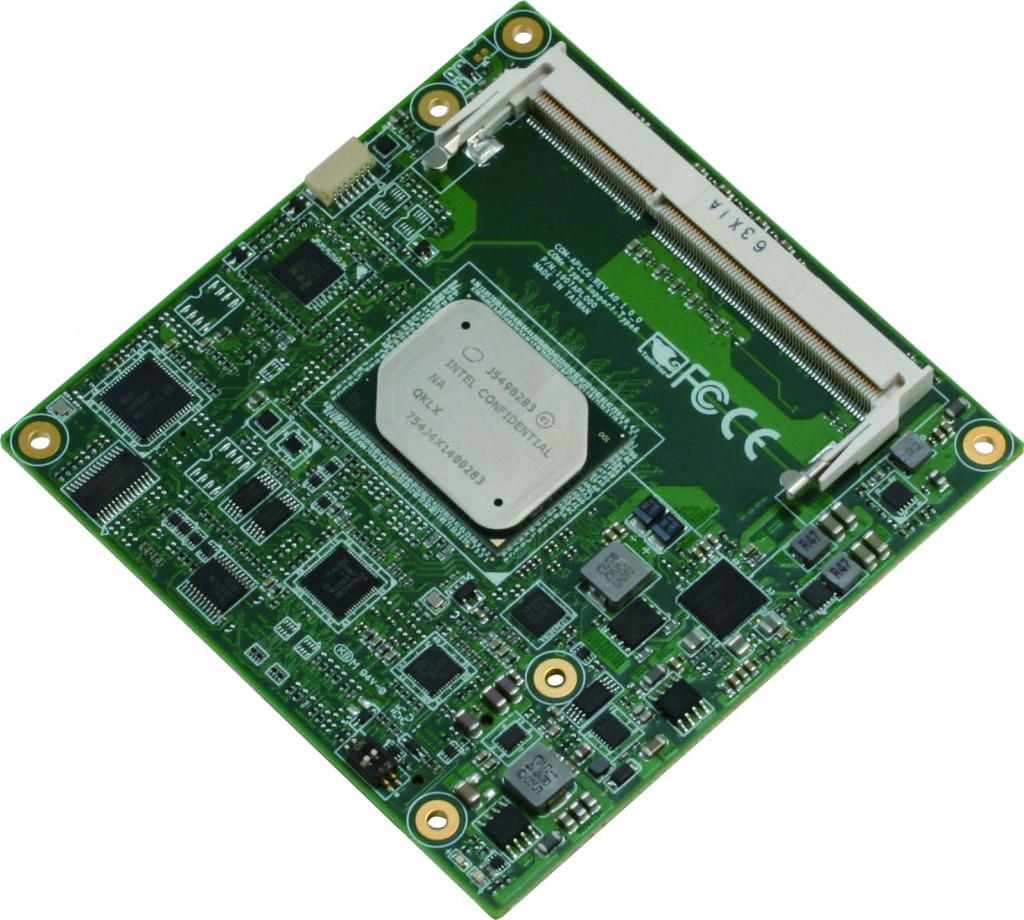 (Taipei, Taiwan – July 3, 2018) – AAEON, a leading manufacturer of embedded controllers, launches the COM-APLC6, a powerful COM Express Type 6 module. Responding to customer requirements and market trends, the innovative tech giant has fitted its latest module with a series of features designed to strengthen applications and speed up development processes.
Powered by an Intel Atom E3900 Series processor, the COM-APLC6 can reliably handle huge amounts of data and is therefore well suited for modern IoT applications. The module features two SODIMM sockets that support DDR3L-ECC memory. Most competing products have non-ECC memory, which is less stable and more prone to data loss, especially in harsh environments. By providing a more dependable solution, AAEON is ensuring that your systems run smoothly even when they're deployed in the field or harsh, factory environments.
The CPU's increased graphics capabilities mean this controller can also be used in advanced medical imaging applications. The module has three independent display outputs, including DDI, eDP/LVDS, and VGA interfaces. The COM-APLC6, which has an operating temperature range of 0oC to 60oC, houses a micro SD slot, providing additional, swappable storage. There's also an interruptible GPIO and support for multiple USB slots and SATA slots, making this a highly expandable module.
We do everything we can to help customers cut the length of time their applications are in development," said David Hung, AAEON embedded computing division product specialist. "In addition to developing cutting-edge hardware, we've also updated our EC firmware so users can quickly and easily implement new features.