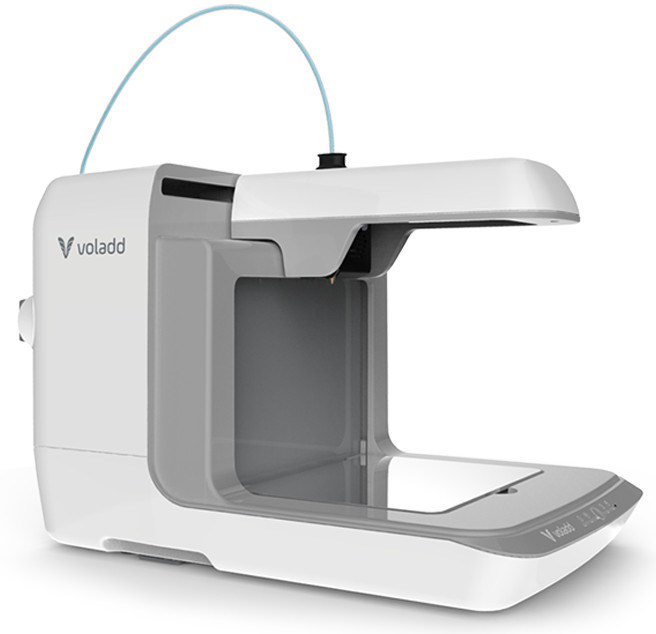 The Spain based Voladd company introduces their fully integrated 3D printer on a kickstarter campaign. The heart of printer is a BeagleBone Black single board computer running Debian Linux that connects to cloud service directly without need of an attached computer.
With your smartphone, tablet or laptop, you have the power to search for thousands of available objects in the online platform connected to your Voladd 3D printer. It's as easy as pressing play and listening to a song. No downloads. No software installation. No previous knowledge of 3D printing required. Just select your desired object and make it. It's as simple as that.
Kickstarter pricing starts with early bird packages of 499 Euros ($591), with shipments due in December.
Voladd: The First Fully Integrated 3D Printer – [Link]