Data glasses display information to the eye without interfering with the wearer's vision but they run energy down very quickly due to the consumption of electronics while processing video images and data. Researchers at  Fraunhofer Institute for Organic Electronics, Electron Beam and Plasma Technology FEP had developed a new data glass that has low-power consumption. Received using a radio link, the glasses is able to display images to the wearer while his/her hands are free.
These glasses also goes bright even the power is somehow low thanks to the OLEDs embedded to a silicon semiconductor which controls the individual pixels. Plus, they have the ability to perceive light from the environment around not only emit it.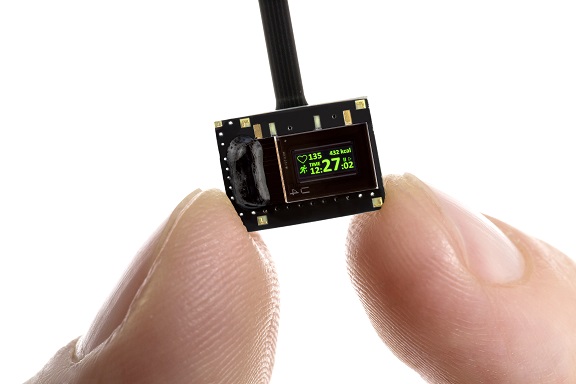 Another reason to high power consumption in data glasses is loading the data stream, but FEP researchers have came up with a new way to reduce it by changing only objects that are changed and keep the constant ones,
"We now control the chip so that the entire video image is not constantly renewed, rather only that part of the display in which something changes." – Project manager Philipp Wartenberg "For example, if an actor runs through a room in a movie, only his position changes, not the background. In applications such as a navigation system for cyclists, in which only arrows or metre information is displayed, it is unnecessary in any case to constantly renew the whole picture, to put it simply, we have now adapted the circuit so that it only lets through that portion of the data stream which changes."
FEP data glasses requires an output of 2-3 milliWatts, a fraction of the output need for ordinary displays – around 200 milliWatts.
The new display was presented at the electronica trade fair in Munich on November 08-11, 2016 and its developers hope to see it used by athletes and private clients. You can read more about it at the press release.