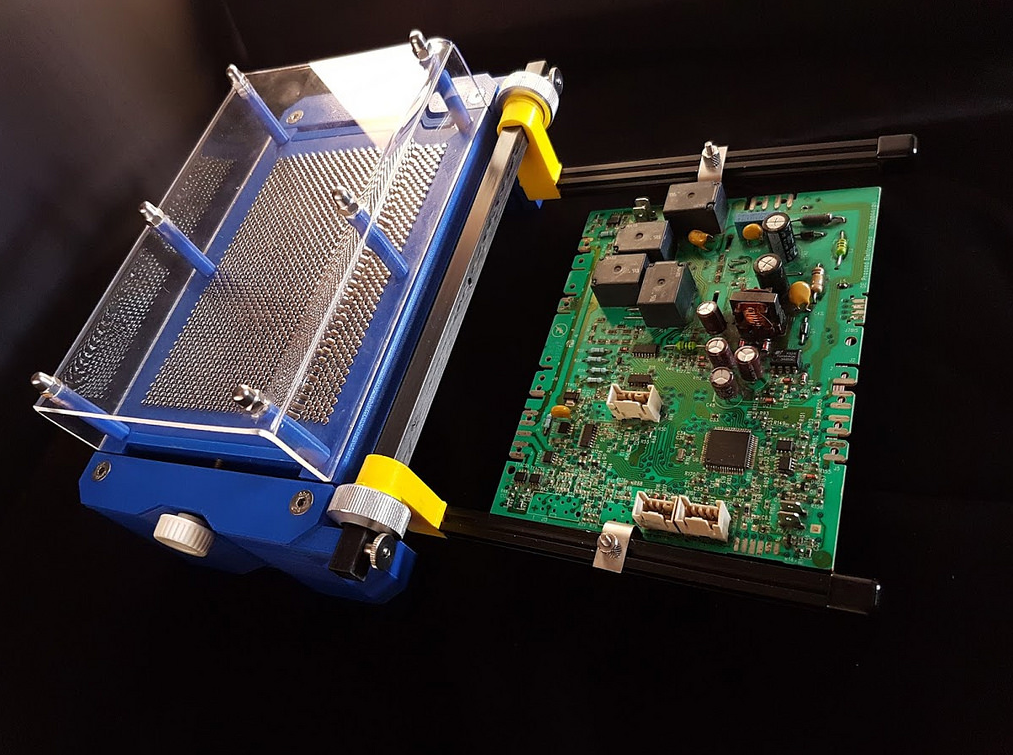 PinJig™ is a time saving tool for rapidly assembling electronics that makes soldering easy. It is a tool for makers that can clamp every single thru-hole component in one easy sequence.
Who is this product for – PinJig™ can be used by fellow makers, low volume manufacturers, DIY audio electronics enthusiasts, education users and  private company prototyping.

The product has a number of 3D Printable accessories and also supports many accessories from makeblock, makerbeam and openbeam due to its innovative modular mounting system.
PinJig – Make Soldering Easy – [Link]