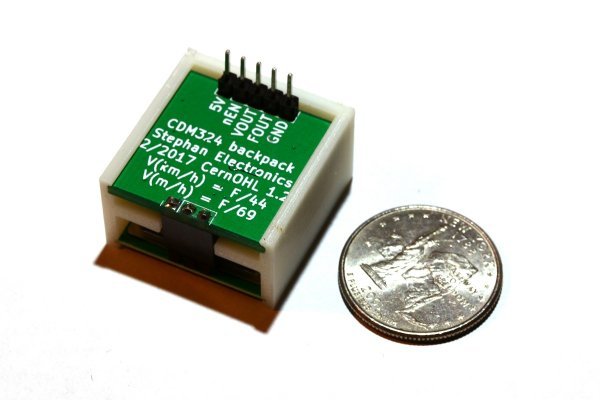 limpkin @ limpkin.fr tries out the CDM324 / IPM165 Doppler effect sensor and proposes an amplification circuit to get the readings out of the sensor. He writes:
You may recall the article I wrote a couple of years ago about a nearly identical Doppler sensor, the HB100.
While the HB100 is using a 10.525GHz frequency, this new module uses 24.125GHz! This has the main advantage of being compatible with European regulations (ETSI #300 400) and having good penetration in dry materials. Moreover, as the main frequency is higher the patch antennas are smaller, hence the tiny 25x25x6mm module.
Making the Electronics for CDM324 – 24GHz Doppler Motion Sensor – [Link]