How to Build a Bi-Fuel (LPG & Unleaded) Trip Computer Using Arduino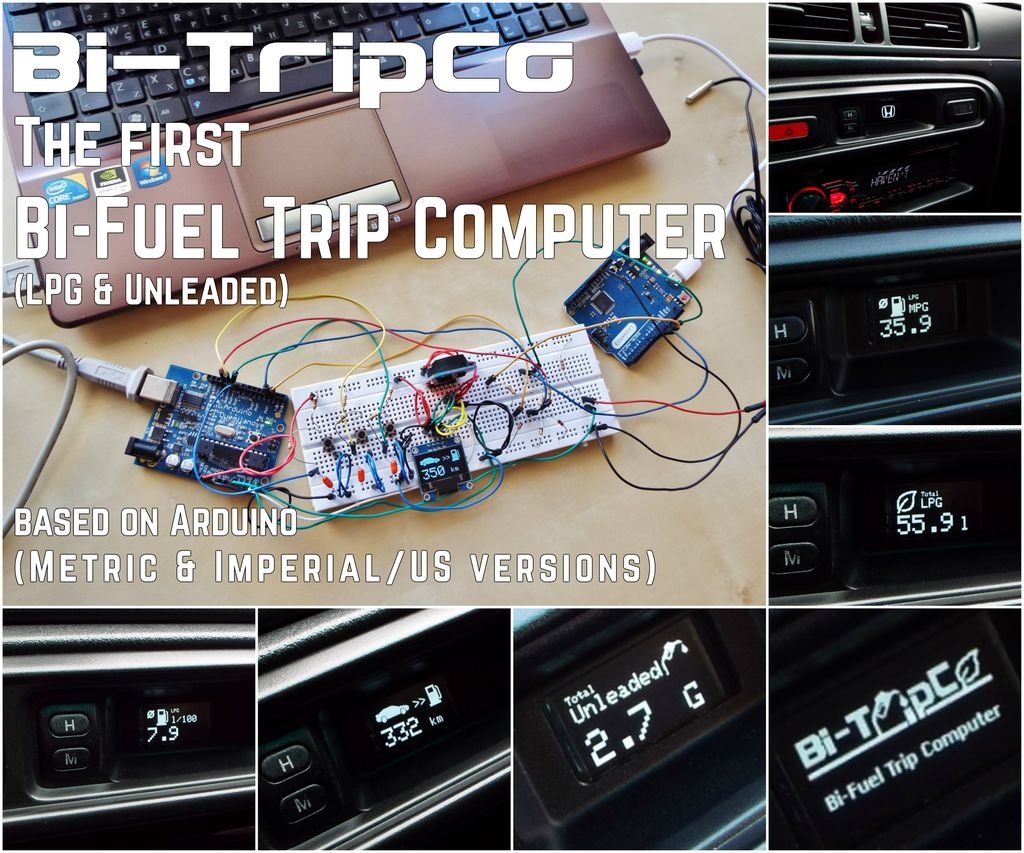 Nikos Stavrou @ instructables.com build a bi-fuel trip computer using arduino and has a detailed tutorial on it. The computer can measure both LPG and unleaded fuel consumption. He writes:
The main reason I made this project is the lack of a trip computer that is designed for LPG powered cars.

I named it Bi-TripCo as it can measure the fuel consumption for both fuel systems of a Bi-Fuel car (LPG and Unleaded).

Some might say: "ok, a similar one, no big deal!". Don't rush.There are many (or some) tools out there, that can calculate the consumption of conventional fuel systems, which are very easy to use: just plug it into the OBD port of your car – unless you have an older car which does not have one, like mine. And, of course, there are some very good implementations based on Arduino, which can calculate many things related to the Unleaded fuel consumption. But those tools can not be used on an LPG powered car.

How to Build a Bi-Fuel (LPG & Unleaded) Trip Computer Using Arduino – [Link]