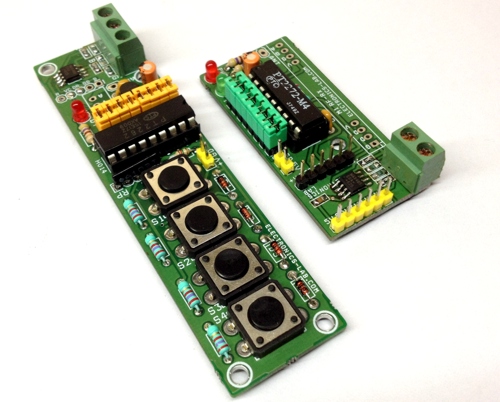 Control
4 channel RS485 Remote Controller
4 Channel 2 core twisted pair remote controller built using PT2262, PT2272-M4 IC from Princeton technology and MAX485 IC from Maxim. PT2262 is an Encoder (Transmitter), PT2272-M4 Decoder (Receiver) and MAX485 works as bridge for twisted pair communication between encoder and decoder....
Continue Reading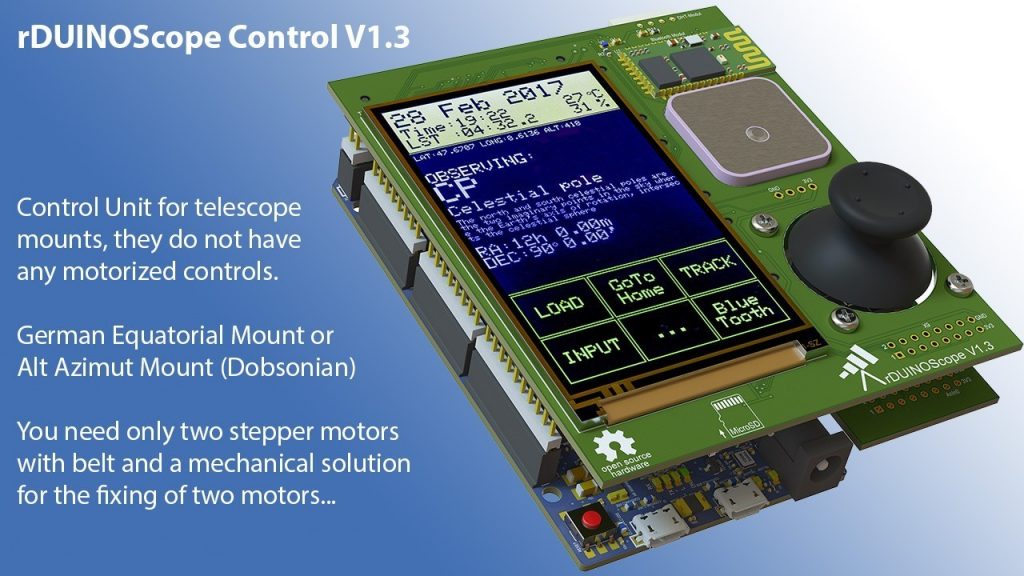 Arduino
Control
rDUINOScope – Arduino Telescope Control
Dessislav Gouzgounov @ hackaday.io build an Arduino Due based, open source, goto telescope controller. The initial idea was to create cheap and easy to build alternative of commercially available GOTO hand controllers, but in a better, feature rich way. In the heart of the system is...
Continue Reading