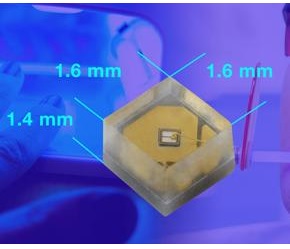 Led
Mid-power UV LED operates at 365 nm
A ceramic-based UV LED, the VLMU1610-365-135 from Vishay provides typical radiant power of 18 mW at 20 mA and 50 mW at 60 mA over a wavelength range of 362.5 nm to 370 nm. The silicone lens of the device enables extremely long lifetimes of up to 25,000 hour, compared to typical...
Continue Reading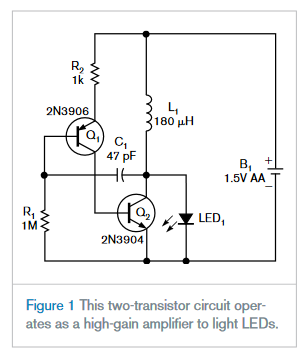 Led
Simple two-transistor circuit lights LEDs
Barry Tigner @ edn.com has a design idea on how to power a LED from a 1.5V battery using two easily available transistors. A previous Design Idea describes a circuit that uses an astable multivibrator to drive an LED (Reference 1). The circuit in Figure 1 uses a simpler alternative...
Continue Reading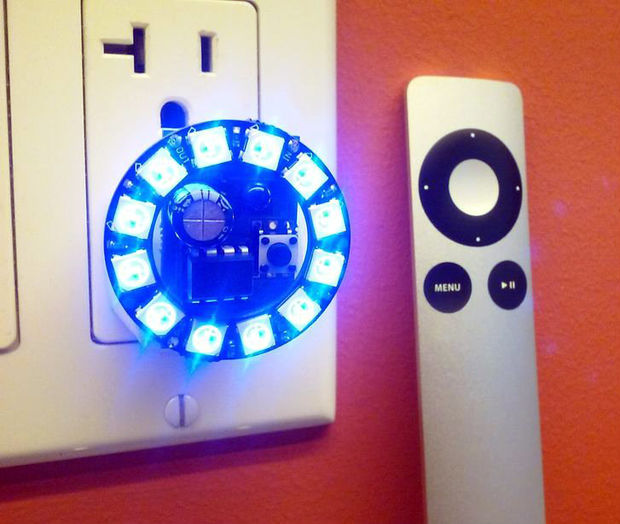 Led
Neopixel Night Light using ATtiny85
joshua.brooks @ instructables.com describes how he build a night light using an Adafruit NeoPixel, ATtiny85 microcontroller, TSSP4038 IR receiver and some other easy available components. I'm giving some workshops in electronics in a few weeks, centered around an inexpensive, but...
Continue Reading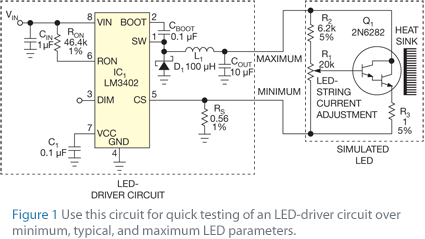 Led
Accurately simulate an LED
Jon Roman and Donald Schelle have a design idea on how to simulate a high power led to test your driver circuit. Testing the driver circuit using LEDs, although easy, yields only typical results because the tests don't factor in worst-case LED parameters and often generate...
Continue Reading
Led
850nm infrared LED outputs 770mW at 1A
by Julien Happich@ edn-europe.com Designed for infrared illumination for cameras, surveillance systems or machine vision, the Oslon Black SFH 4715A infrared emitting diode (IRED) boasts a low thermal resistance of maximum 11K/W, delivering a 850nm beam with an optical output of 770mW...
Continue Reading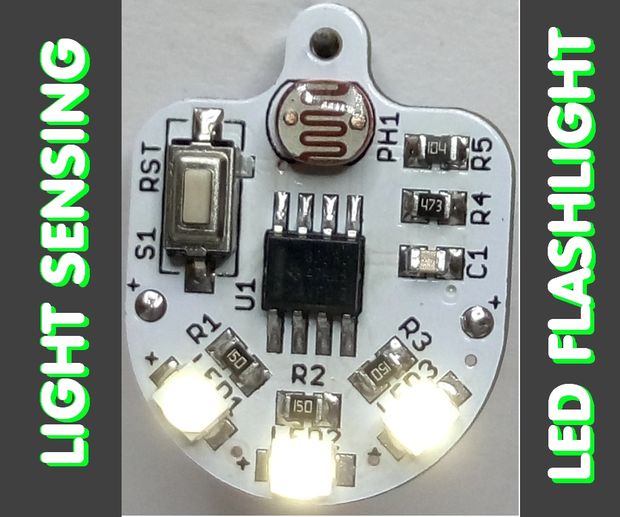 Led
Smart LED Flashlight
Vitaliy_M @ instructables.com has build a nice little LED flashlight. The flashlight turns on automatic for 60 seconds when it senses that the room is dark enough. To turn on manual light for additional 60 seconds you need to push the RST button. Smart LED Flashlight -...
Continue Reading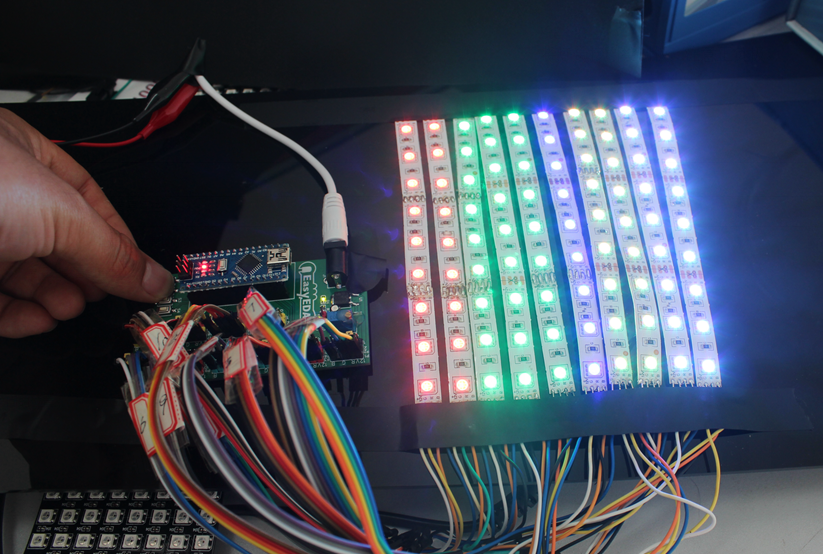 Arduino
Led
Arduino LED Scroll Bar using easyEDA
Today I want to make a LED Scroll Bar as is shown in the picture above. Ten LED strips can flash in different effect by using a control board. Components: LED strip, Arduino Nano, Dupont line and a control board. Arduino LED Scroll Bar using easyEDA -...
Continue Reading