Controlling Bus Pirate with Python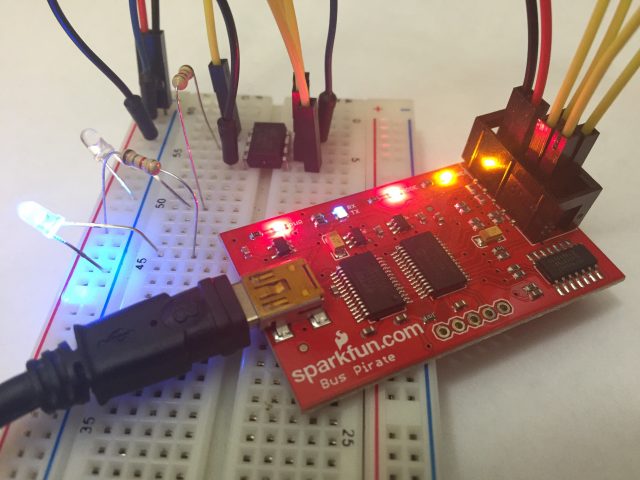 Scott Harden show us how to control the Bus Pirate with python and give us example code.
After using the AVR-ISP mkII for years (actually the cheap eBay knock-offs) to program ATMEL AVR microcontrollers, today I gave the Bus Pirate a shot. Far more than just a microcontroller programmer, this little board is basically a serial interface to basic microcontroller peripherals.
Controlling Bus Pirate with Python – [Link]