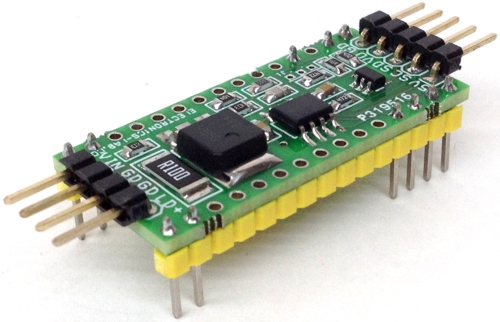 DAC Shield For Arduino Nano using MCP4725
This project features an easy to use Digital to Analog converter (DAC) shield for Arduino Nano. The project is built using MC4725 12Bit DAC IC over I2C communication. The shield directly seats on Arduino Nano and also can be used as stand-alone DAC converter that can be connected to other micro-controller board with help of 5 pin header connector. Output is 0-5V. PCB jumper J1 provided to select the address in case of using multiple modules on the same I2C .
Shield also provided with high current driver circuit, which converters voltage to current and can be used to drive Laser diode or LED. Maximum possible load 500mA.
DAC Shield For Arduino Nano using MCP4725 – [Link]