DNA Extruder – Fastest, Precision at Home Filament Extruder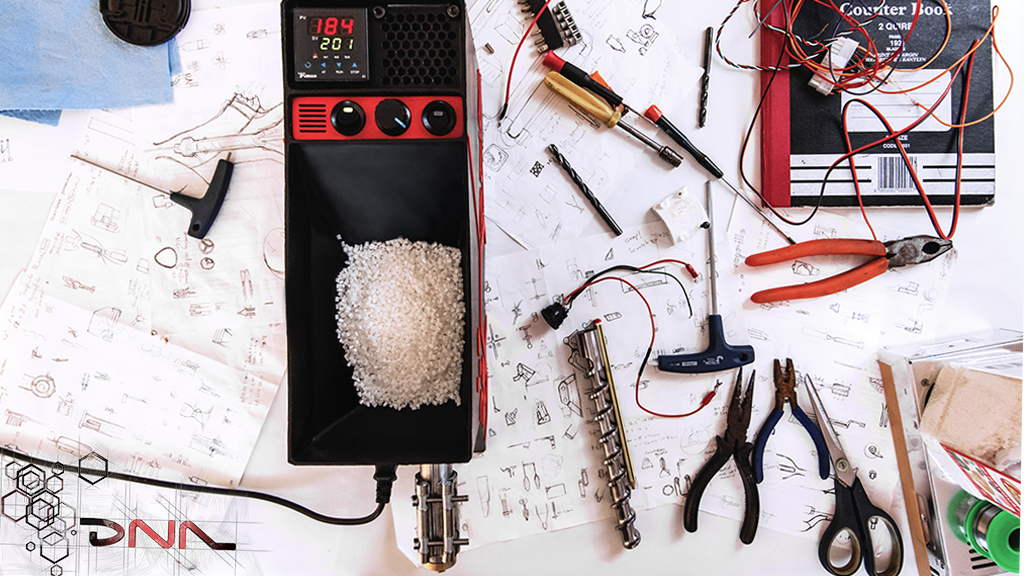 Fastest consumer level extruder on the market. High quality & precision filament, thanks to a new & innovative approach to the process.
The 3D printing community is growing and innovating each day. Printers are becoming better and better, with higher print speeds, new features and capabilities. It is now time for the 3D printers' counterpart, the filament extruder, to join the race.
Introducing the DNA Extruder, a never-before-seen combination of speed, precision, quality and aesthetics. An entirely new approach to the filament extrusion process.
DNA Extruder – Fastest, Precision at Home Filament Extruder – [Link]