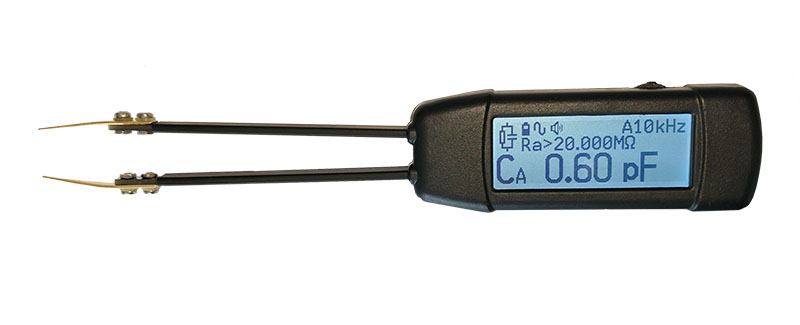 LCR-Reader MP: the Ultimate PCB Debugging Tool
With LCR-, ESR-meter, AC/DC Voltage/Current meter, Oscilloscope and Signal Generator this device covers all needs for low frequency PCB debugging.
LCR-Reader-MP recently released by Siborg Systems Inc. which joins the LCR-Reader family of handheld LCR- and ESR-meters, offers users unprecedented functionality for testing circuits and components and a record high basic accuracy of 0.1%.
The IEEE International Electron Devices Meeting (IEDM) is an annual nano- and microelectronics conference held in December since 1955. The scope covers technological breakthroughs in the areas of semiconductor and related device technologies, manufacturing, design, modeling, physics and circuit-device interaction.
Digital Multimeter LCR-Reader-MP is a continuation of the LCR-Reader line of products and features a design of combining a lightweight multimeter, and LCD display and a set of tweezers with gold-plated probes. The device is controlled using a jog-wheel navigation similar to the one used in the original Smart Tweezers ST-1. The new device offers more measurement features than any other tweezer meter uo to date. These features include: oscilloscope mode, LED/diode measurements, AC/DC voltage measurements, continuity testing, pulse counting, signal generator, super large capacitance measurements, etc. Most importantly it offers the ability to test at 100 kHz test frequency that allows for a 0.01 pF resolution for capacitance and 1 nH resolution for inductance.