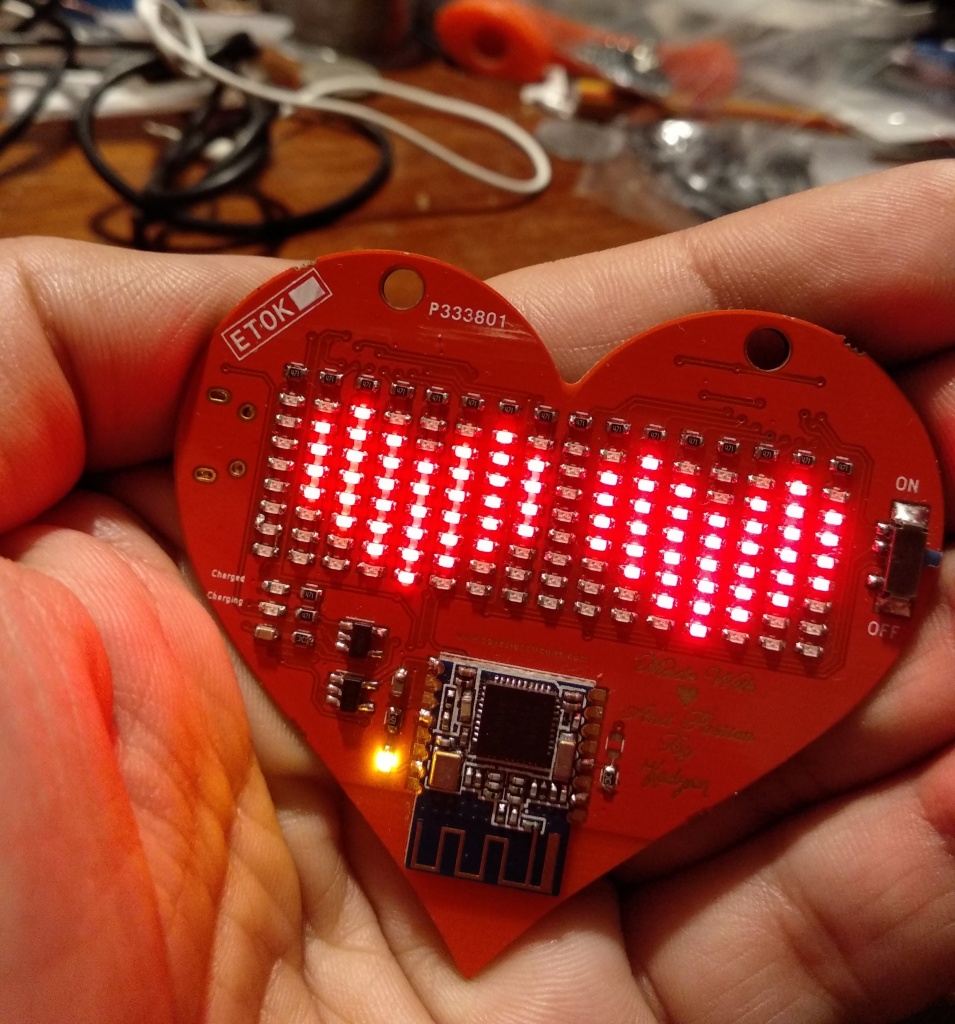 LED BLE Matrix Heart Display
8*16 LED matrix display with bluetooth low energy to connect to any smart phone. By Nitesh:
This LED matrix is a heart shaped circuit which you can make/buy(from me) and gift to your valentine or crush and spread your love. It can be worn as a necklace or as a badge. It has got BLE so you can display any text message on the necklace using a smart phone.
LED BLE Matrix Heart Display – [Link]