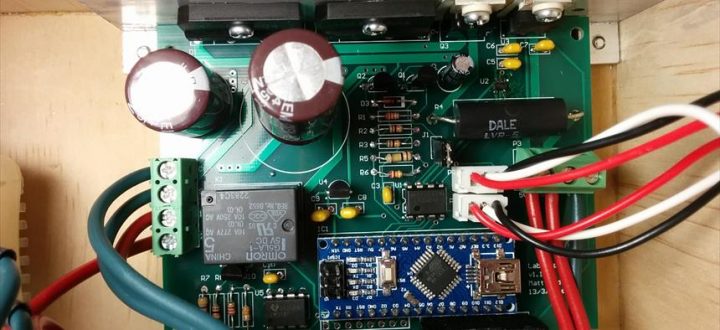 Linear Bench Power Supply
Matt Godfrey published his linear lab power supply which has adjustable voltage and current limit. Specs: 0-30V, 0-2A, separate 5V output, display of setpoint and output current and voltage:
This project is a simple linear bench power supply with adjustable voltage and current. It is meant to be a learning experience, putting ideas of circuit design, feedback, stability into practice building a complete practical power supply. I have intentionally avoided using a 3 terminal regulator or purpose built chip and instead implemented the feedback for voltage and current using a couple of opamps. The idea is for this to be a practical final product while giving practice implementing some basic circuits.
Linear Bench Power Supply – [Link]