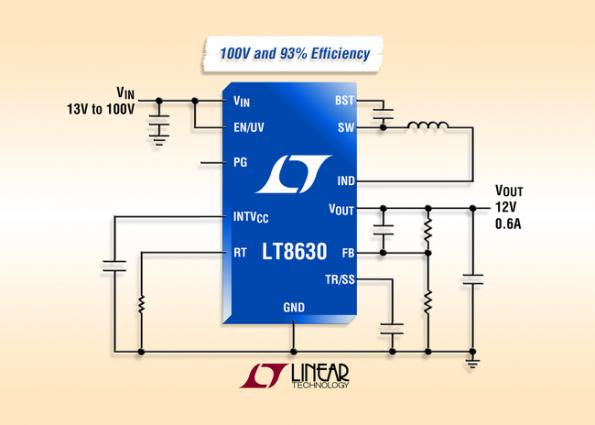 LT8630 – 100V, 600 mA synchronous buck DC/DC betters 93% efficiency
LT8630 is a 600 mA, 100V input capable synchronous step-down switching regulator using synchronous rectification to deliver efficiency as high as 93% while Burst Mode operation keeps quiescent current under 7 µA in no-load standby conditions. by By Graham Prophet @ edn-europe.com:
The device's 3V to 100V input voltage range suits it for 48V automotive systems, dual battery transportation, industrial and 36V to 72V telecom applications. Its internal high efficiency switches can deliver up to 600 mA of continuous output current to voltages as low as 0.8V.
LT8630 – 100V, 600 mA synchronous buck DC/DC betters 93% efficiency – [Link]