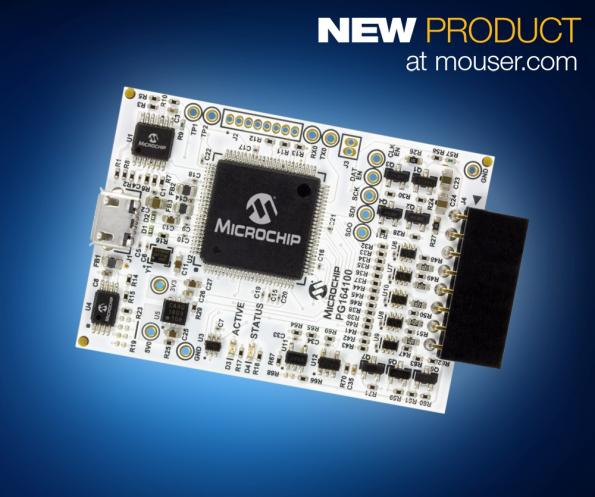 Microchip MPLAB Snap Dev Tool, Now at Mouser
The MPLAB Snap targets most PIC, AVR and SAM flash microcontrollers and dsPIC digital signal controllers (DSCs), using the MPLAB X IDE GUI.
The MPLAB Snap board has a 32-bit 300 MHz SAM E70 Arm Cortex-M7 based MCU for quicker debug iterations. The debugger system executes code in the same way as an actual device, because it uses the target device's built-in emulation circuitry instead of a special debugger chip.Available features of the device can be set and modified by the MPLAB X IDE interface. The board also matches the clock speed of the target device.
Along with support for a wide target voltage range of 1.20V to 5.5V, the MPLAB Snap supports interfaces such as 4-wire JTAG and Serial Wire Debug with streaming data gateway. It is also backward compatible for demo boards, headers and target systems using 2-wire JTAG and ICSP. [via]