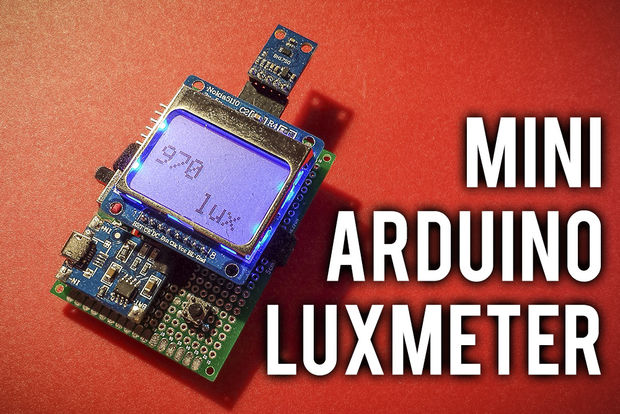 Mini Arduino Lux Meter
Here is a nice build of a LUX meter using BH1750 sensor and a Nokia 5110 LCD. The meter is controlled by an Arduino Pro Mini and is powered by a Li-Ion battery. The LCD backlight is controlled according to environment light and there is graphing capability of the measured light intensity.
That's when I realized that I had an unused BH1750 light meter module laying around, which I bought some time ago but never used it. So I grabbed an Arduino, a Nokia 5110 LCD, wired everything up on a breadboard and had a functioning lux meter within a few hours. To make it a bit more fancy, I added some graphing functionality and made the LCD backlight switch on/off depending on the light level.
Mini Arduino Lux Meter – [Link]