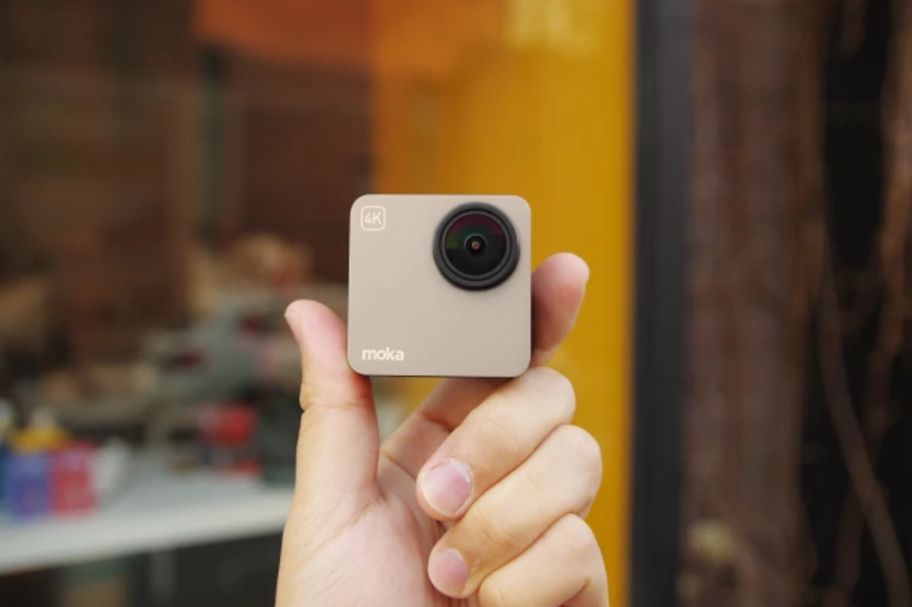 Mokacam Alpha, The World's Smallest 4K Camera
Have you ever imagined to record your life at high quality with a small and an affordable camera? Mokacam, the camera producer company is making this possible. After the success of the first version, Mokacam had launched its new 4K camera, Alpha. Initially, Alpha is a smaller and more powerful version featuring Ambarella processor for 4K video to 120 FPS super slow motion. In addition, Alpha weighs only 79g and is sized 45x45mm.
Alpha is attachable to a shutter wheel to enable you shoot long exposure night photos. In Manual mode, you can turn the shutter wheel to set the shutter speed freely from 1/2000″ up to 32″. Additionally, you will forget completely the need of charging it again. Thanks to the built-in-battery feature, you can expect 4 hours continuous 1080P@30FPS video recording. Otherwise, you can add snap-on batteries and record forever!
Mokacam Alpha captures brighter image with more details under low light environment. The Ambrella image processor and the 1.55μm Sony image sensor provides features of 4K Ultra-HD or Full-HD 1/5 Speed Slow Motion video with incredible image quality.
Mokacam Alpha Features
Check this video to know the full features of Mokacam Alpha.
In this video you can find Mokacam Alpha compared to GoPro Hero 5 Black. Also, you can find below its competitive advantages.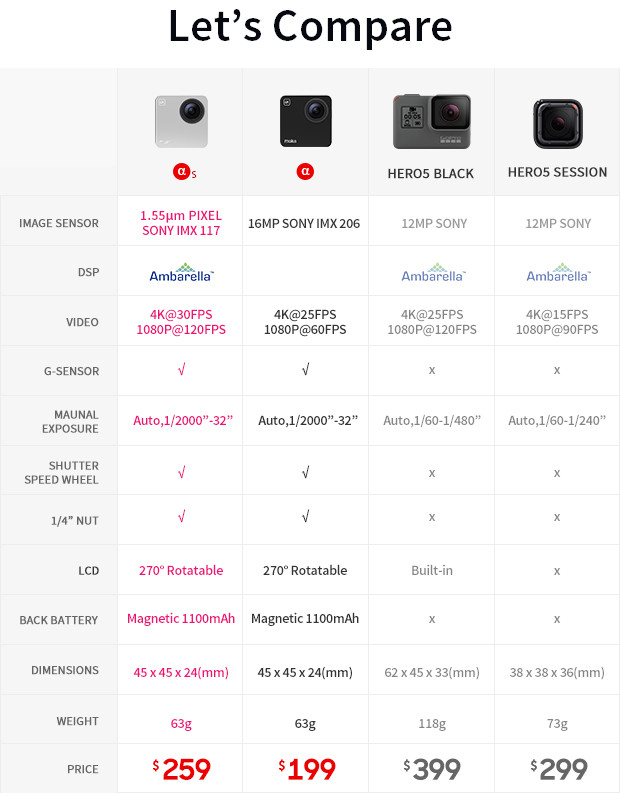 Amazingly, Alpha was live on a crowdfunding campaign on Indigogo and it reached 1200% of its goal! You can check the official website and the product page for more details. Finally, you can pre-order Alpha now for $215 as a limited edition.