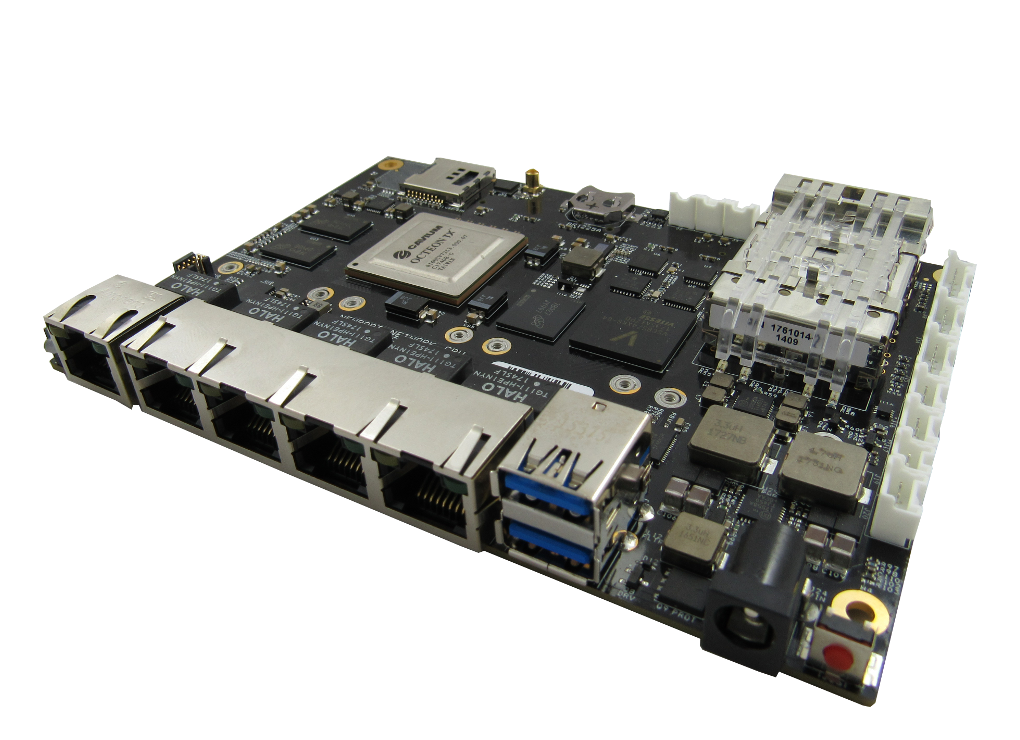 Newport GW6400/GW6404 SBC features 4x Mini-PCIe Sockets, 5x GbE and USB 3.0
Gateworks is proud to announce the release of the Newport GW6400 single board computer, featuring the Cavium Octeon TX® Dual/Quad Core ARM processor running up to 1.5GHz. The GW6400 is the latest Newport family member with an extensive list of features, including five Gigabit Ethernet ports and two SFP fiber ports.
The GW6400/04 are members of the Gateworks 6th generation Newport family of single board computers targeted for a wide range of indoor and outdoor networking applications. The single board computers feature the Cavium OcteonTX™ ARMv8 SoC processor, five Gigabit Ethernet ports, and four Mini-PCIe expansion sockets for supporting 802.11abgn/ac wireless radios, LTE/4G/3G CDMA/GSM cellular modems, mSATA drives and other PCI Express peripherals. A wide-range DC input power supply provides up to 15W to the Mini-PCIe sockets for supporting the latest high-power radios and up to 10W to the USB 2.0/3.0 ports for powering external devices. Power is applied through a barrel jack or an Ethernet port with either 802.3at or Passive Power over Ethernet.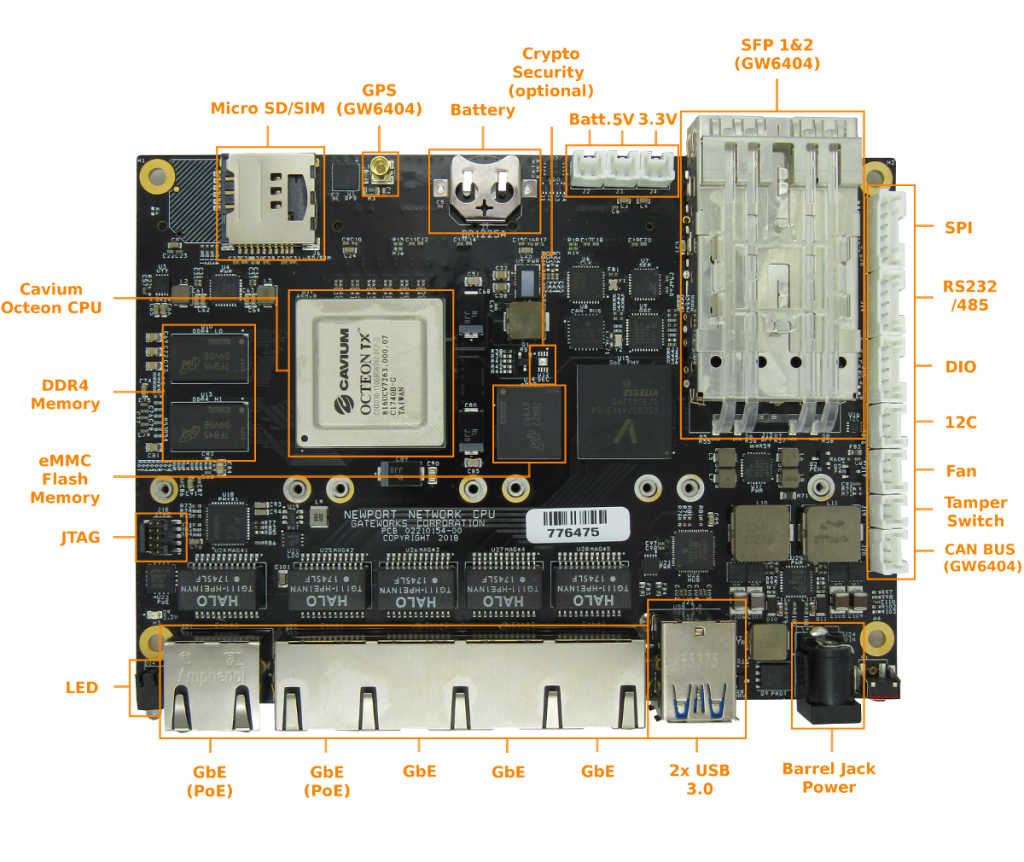 GW6400 Highlights:
Cavium OcteonTX ARMv8 64-bit
Dual/Quad CPU up to 1.5GHz
DDR4 DRAM up to 4GB
eMMC Flash up to 64GB
5x GbE Ethernet Ports (optional SFP fiber ports available)
4x Mini-PCIe Sites
2x USB 3.0
PCIe 3.0
Optional Maxim DS28C22 Secure Authentication and Encryption
Optional Ublox ZOE-MQ8 GNSS GPS Receiver with PPS
Optional Microchip MCP25625 2.0B CAN Bus Controller
The GW6400 comes in two standard stocking models, the Dual Core GW6400 and the fully loaded Quad Core GW6404.