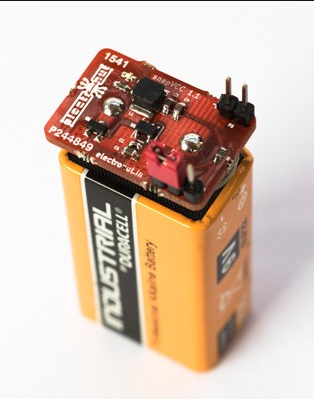 snapVCC – A snap-on regulated 3.3 V/5 V power supply
by Mahesh Venkitachalam @ hackaday.io:
I use 9 V batteries for a prototyping a lot of my electronics projects. I was inspired by the Sparkfun breadboard power supply board, and wanted to create something similar, but with a more convenient form factor for use with a 9V battery. The design I came up with, is a tiny snap-on PCB with the regulator components on one side, and 9V battery contacts on the other. The idea is that the power supply will become part of the battery.
snapVCC – A snap-on regulated 3.3 V/5 V power supply – [Link]