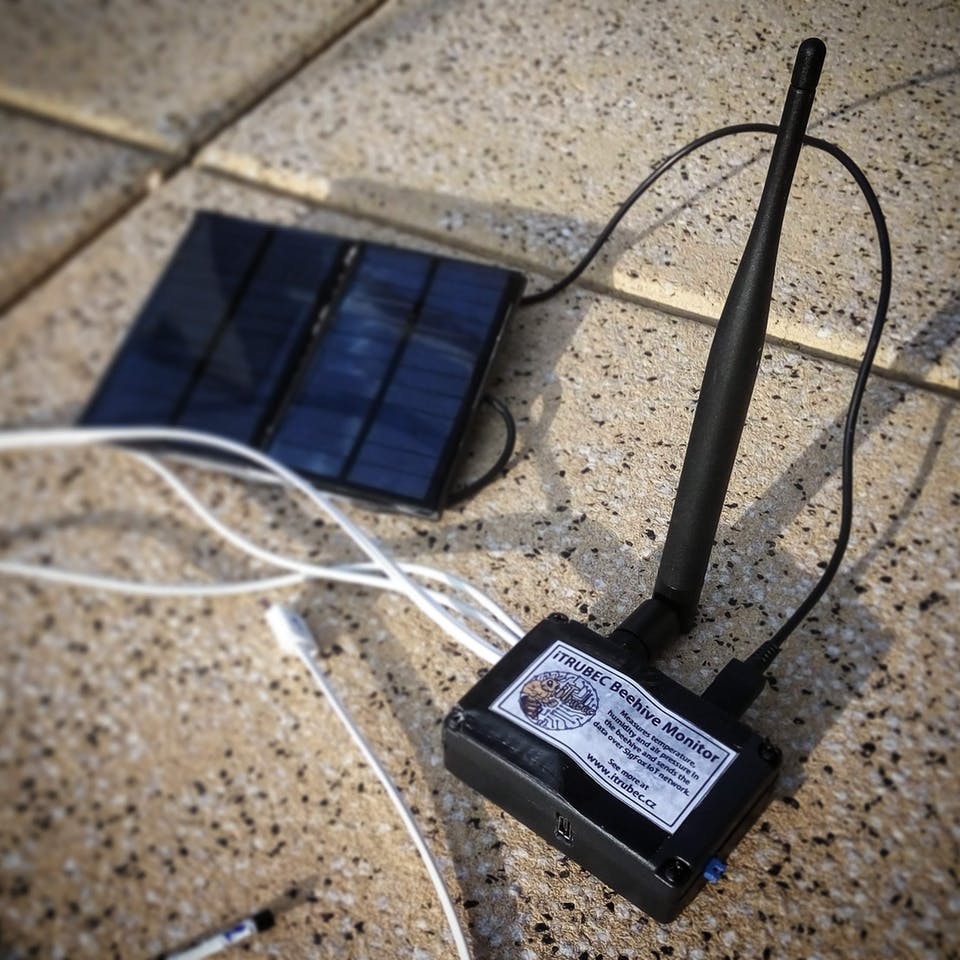 Solar Powered Beehive Monitor Using Sigfox network
Small temperature/humidity/atmospheric pressure monitor using Sigfox to transfer the data. Powered by solar energy to monitor beehives.
We wanted to monitor beehive remotely and online. You would say it is easy to use mobile data for such purpose. But there are some cons: The coverage is not good enough, not all the people do have mobile data activated, the pricing is quite high for our purpose and last but not least such solution consumes a lot of electricity causing the battery dry in a day or two.
Solar Powered Beehive Monitor Using Sigfox network – [Link]