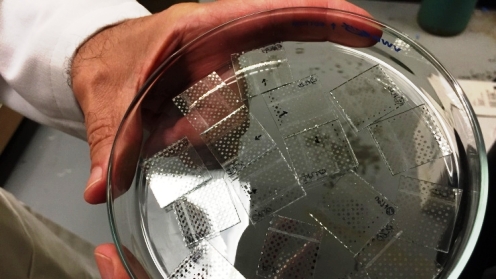 Supercap energy density rivals batteries
by Martin Cooke @ elektormagazine.com:
A novel design of supercapacitor using a hybrid silica sol-gel material and self-assembled monolayers of a common fatty acid has been developed by researchers working at the Georgia Institute of Technology. The device is said to provide an electrical energy storage capacity rivaling certain batteries, with both a high energy density and high power density.

The new material is composed of a silica sol-gel thin film containing polar groups linked to the silicon atoms and a nanoscale self-assembled monolayer of an octylphosphonic acid, which provides the insulating properties. The bilayer structure blocks the injection of electrons into the sol-gel material, providing low leakage current, high breakdown strength and high energy extraction efficiency.
Supercap energy density rivals batteries – [Link]