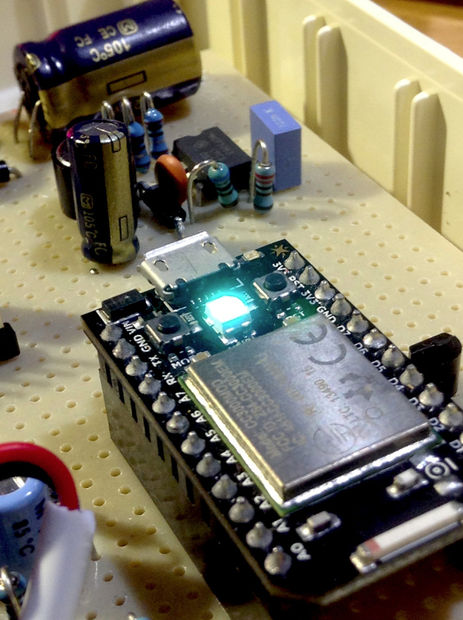 by TheSpodShed @ instructables.com:
This is a magic box which will let you monitor the power consumption of your house from anywhere on the Internet! It measures both true power (Watts) and apparent (VA) power, it keeps a running total of electricity units used, and measures mains frequency as a bonus.

The project uses a Particle Core(*) module – a little board with an ARM microprocessor and a Wi-Fi interface – to do all the hard work. To build it, you'll need to be able to solder and follow a simple circuit diagram. At UK prices, total parts cost should be no more than £50.
Internet connected home energy monitor – [Link]