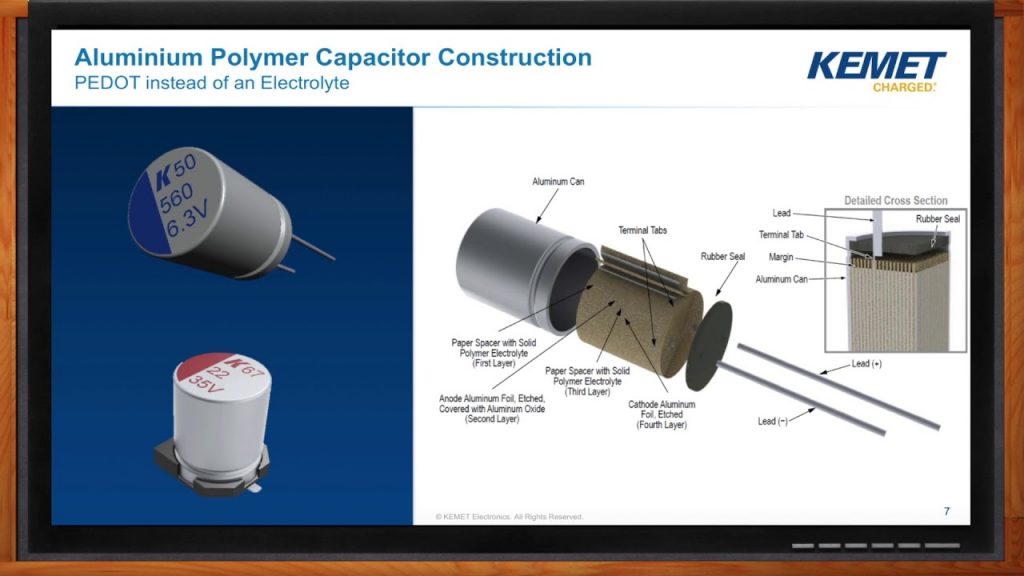 Parts
What are Aluminum Polymer Capacitors?
 Choosing the right capacitors can make a big difference in the reliability, longevity, cost, and board size of your design. But most engineers don't know which capacitors to choose for which applications. In this episode of Chalk Talk, Amelia Dalton chats with James Lewis from...
Continue Reading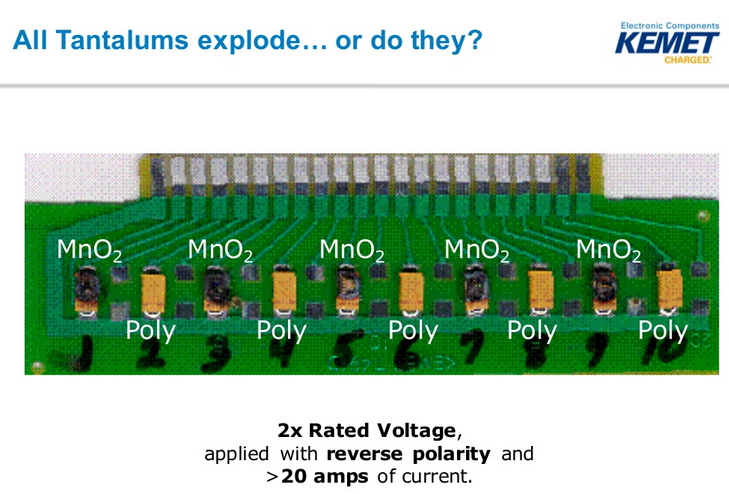 Parts
Youtube
They're 'Not' JUST Capacitors
James Lewis from Kemet has made a presentation to address some of misconceptions about capacitors like how you should de-rate capacitors. James said that de-rating depends on the chemistry and configuration of a particularly capacitor.  So he started by asking a question: Should...
Continue Reading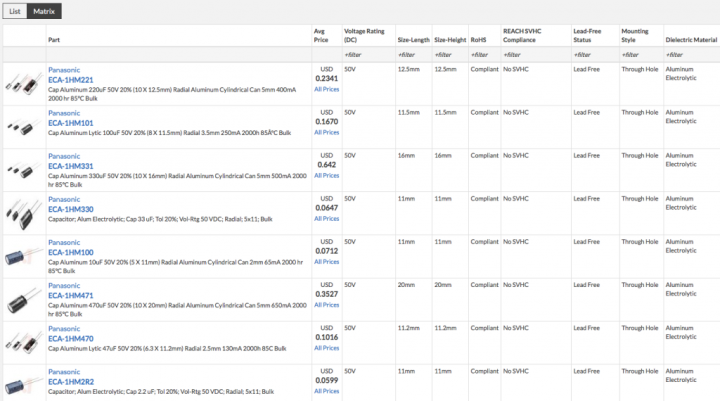 Parts
How To Select a Capacitor
Sanket Gupta @ blog.octopart.com has written a capacitor select guide. The article goes through aluminum electrolytic capacitors, ceramic capacitors, Tantalum Capacitors, mica capacitors, film capacitors and Polymer Capacitors. In this blog, we will explain all the different types...
Continue Reading