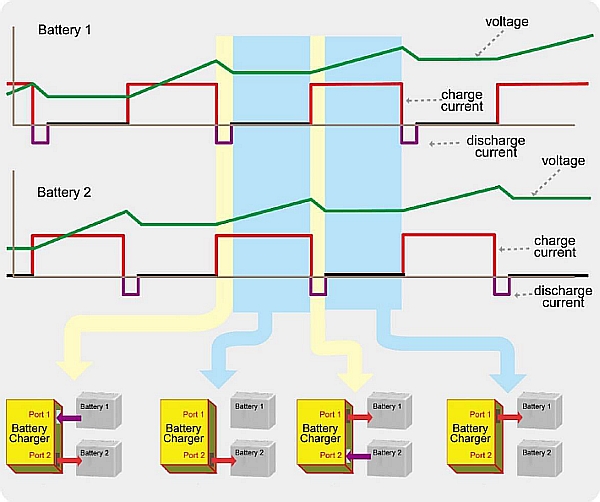 by Steve Taranovich @ edn.com
Any hobbyist can charge a battery quickly, but can you do it without an explosion, excessive heating or major degradation in battery cycle life?

Well many companies have managed fast charging techniques that typically use specialized algorithms. These algorithms take into account the chemistry of the battery and some sort of non-standard charging rate curve. Many device manufacturers and wireless operators are now providing a minimum two-year warranty on smart phone devices setting 800 cycles as the battery cycle life of the battery.
Charging batteries rapidly and safely – [Link]