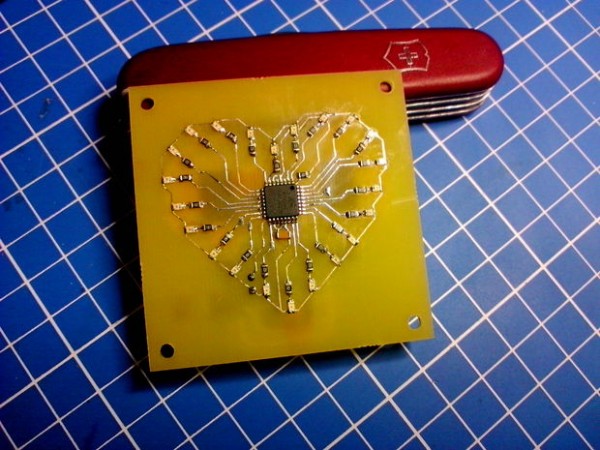 by Rusivan @ instructables.com:
In this article I will try to tell you about the gift I made for my girlfriend!

The basis of the scheme is a microcontroller Atmega8, 1K resistor, selected in such a way as not to overload the microcontroller ports. SMD resistors and diodes, size 1206.

On the reverse side of the board, there are two batteries CR2032, two capacitors, voltage regulator LM7805, and the power button with latching.
DIY SMD LED heart – [Link]