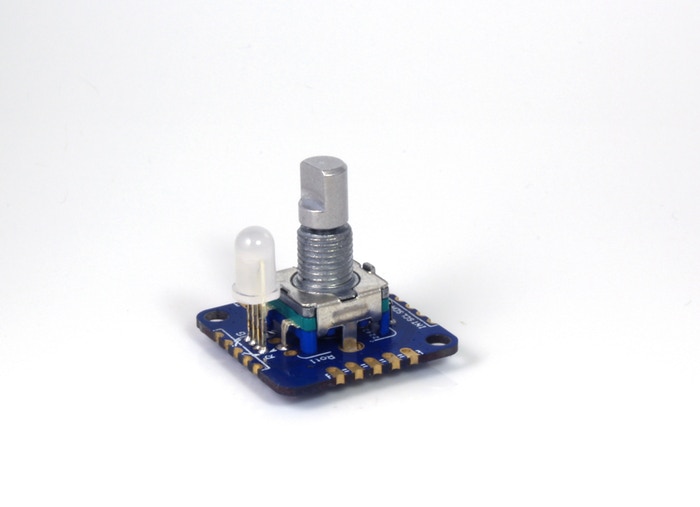 I2C Encoder V2 is a tiny smart board for connecting multiple rotary encoders on the I2C bus and it's live on kickstarter.
The I2C Encoder V2 supports various type of rotary encoder with one footprint:
Standard mechanical encoder
Illuminated RGB encoder
Clickable rotary encoder
With and without dent
There are also 3 configurable GPIOs that are organized with the same footprint of  RGB LED. You can use them as PWM, I/O or ADC.
Last but not least, it has also 256bytes of EEPROM.
I2C Encoder V2 – Connect multiple rotary encoders on the I2C bus – [Link]