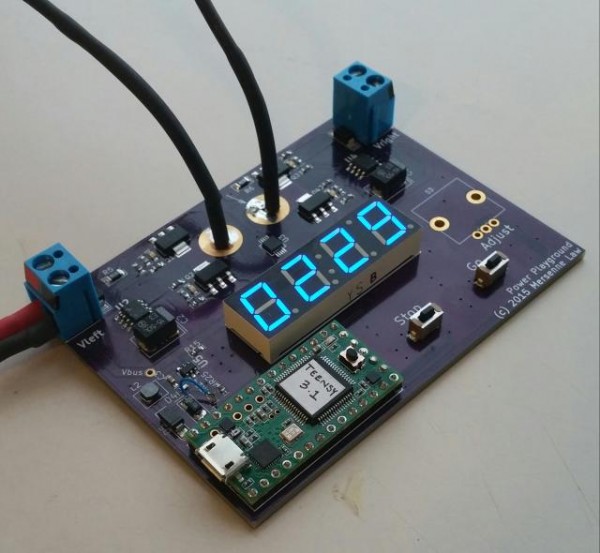 Spacewrench over at Dorkbotpdx published a new build, a Power Playground project:
It's a PMOS/NMOS H-Bridge with FETs that can handle 3 amps or so, plus a SPI current sensor, some switches & a rotary encoder (not stuffed yet), and a 7-segment display, all controlled by a Teensy-3.1 running FreeRTOS.

I made this because I'm always running into battery, power, inductor and transformer issues I don't have any experience with. The idea is to use the H-bridge configuration and current sensors to experiment with moderate-current PWM, motor control, power-line synchronization, battery charging and discharging, etc.
[via]
Power playground project – [Link]