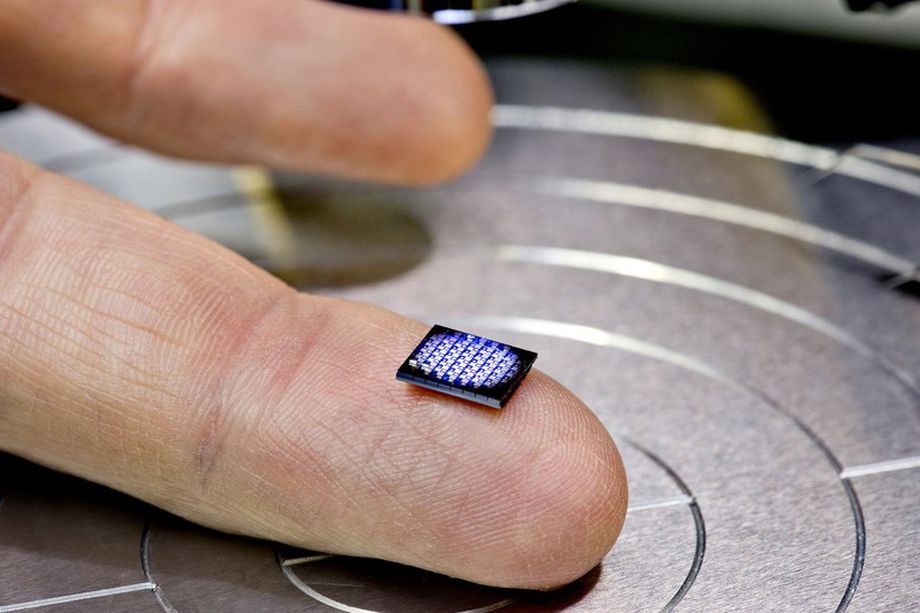 by Paul Miller @ theverge.com
The computer is 1mm x 1mm, smaller than a grain of fancy salt, and apparently costs less than ten cents to manufacture. To be clear, the picture above is a set of 64 motherboards, each of which hold two of this tiny computer.

IBM claims the computer has the power of an x86 chip from 1990. That puts it exactly on the edge of enough power to run the original Doom (the original README.TXT for Doom says a 386 processor and 4MB of RAM is the minimum). Hopefully IBM will be more forthcoming with benchmarks in the next five years, and I'm looking forward to repurposing this chip's LED as a one pixel display.