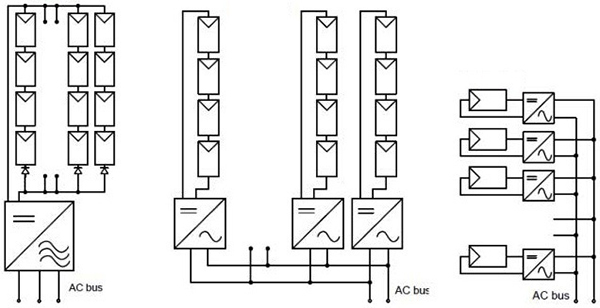 by Stephen Evanczuk @ digikey.com:
Microinverters provide an effective solution to solar-energy harvesting by providing power conversion at the individual panel level. The emergence of highly integrated MCUs offers an attractive approach to microinverter design, providing an option that reduces the cost of complexity which limited widespread adoption of microinverters in the past. Today, designers can build highly efficient microinverter designs using available MCUs from semiconductor manufacturers including Freescale Semiconductor, Infineon Technologies, Microchip Technology, Spansion, and Texas Instruments, among others.

Solar-energy-harvesting systems have continued to evolve away from traditional centralized solutions (Figure 1). Unlike systems based on a single central inverter or even multiple string inverters, microinverters convert power from a single panel. In turn, the AC power generated by microinverters on each panel is combined on the output to the load.
Integrated MCUs Enable Cost-Effective Microinverters for Solar Energy Designs – [Link]