Test/Measurements
Using the OpenScope MZ in LabVIEW
This project will show how to use your OpenScope MZ in LabVIEW. by Austin Stanton @ hackster.io: In this tutorial, we will go over how to connect an OpenScope MZ to LabVIEW. To do so, I will be walking you through some example VIs that I made. These examples allow you to access the...
Continue Reading

Arduino
Display Arduino analog input using LabVIEW
Zx Lee shared detailed instructions of how to display the Arduino measurements using LabVIEW: To get started, I will explain what is actually going on in Arduino. In this project, I am using an Arduino Nano to acquire signals and send the data to PC. As mentioned earlier, two analog...
Continue Reading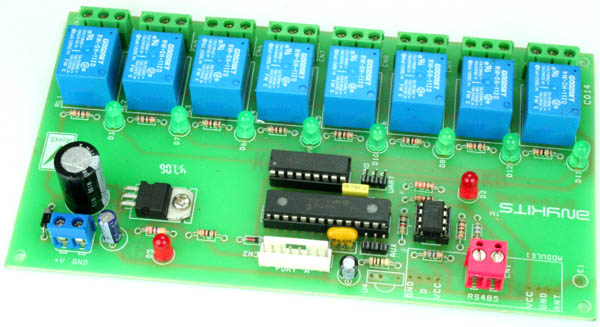 Mcu
8 Channel RS485 Relay Board
This project helps you control 8 relays using RS485 link with the help of a PC. This kit can effectively convert  a standard PC to a powerful   PLC ( programmable logic controller ). At the PC end , you will need to use our RS232 to RS485 Interface – C020 or any other suitable...
Continue Reading