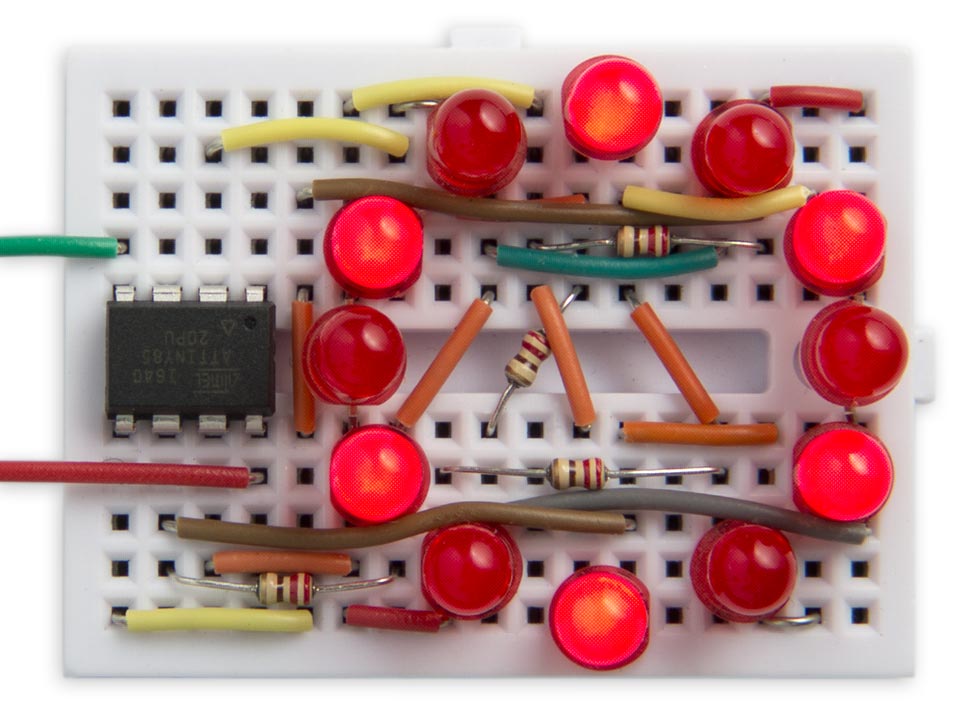 Mcu
Twelve PWM outputs from an ATtiny85
This project describes how to get 12 analogue PWM outputs from an ATtiny85, so you can drive 12 LEDs with individual control over each LED's brightness. David Johnson-Davies writes: Each LED can be set to a brightness between 0 (off) and 63 (fully on). The demonstration program shows a...
Continue Reading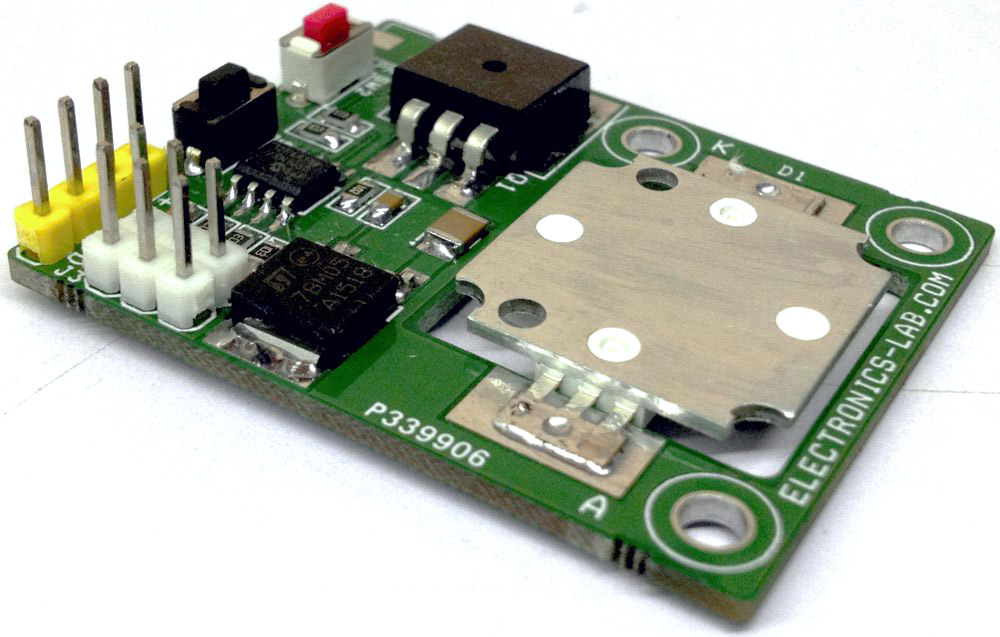 Led
5W High Power LED Driver with PIC12F683
The project described here is small 5W LED driver, that can be used in variety of applications by changing the mcu code. The example code provided is a simple digital toggle switch using two tactile switches. One switch is used for power ON and the other for OFF. The on board small...
Continue Reading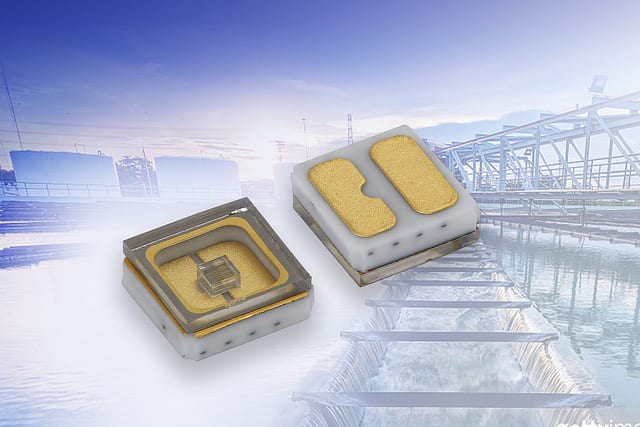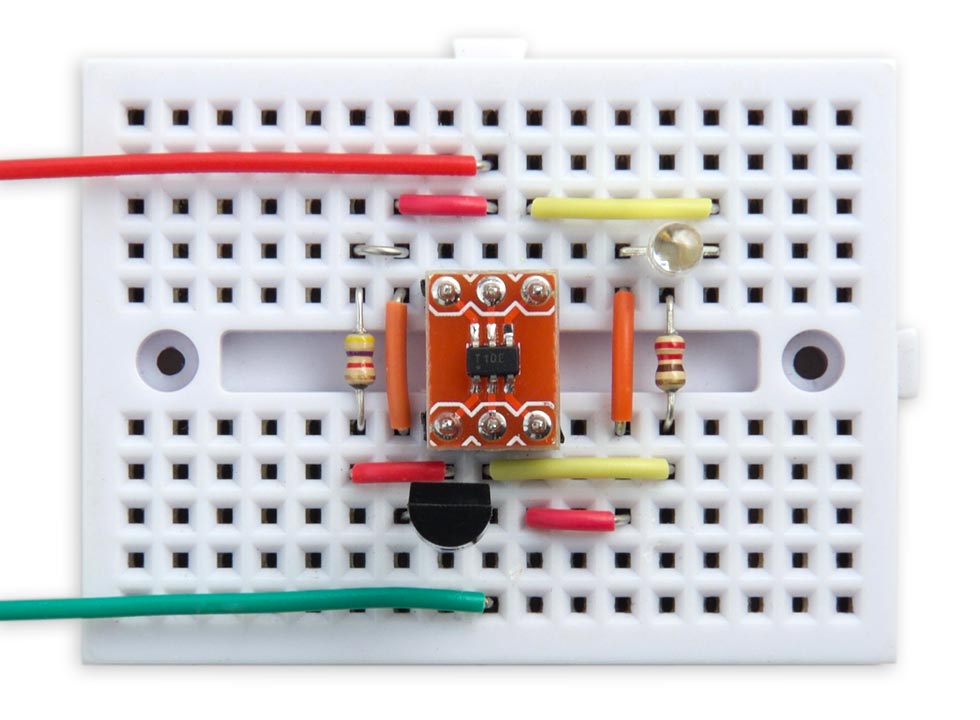 Mcu
ATtiny10 Thermometer using DS18B20
This is a small battery-powered thermometer that displays the temperature as a series of red and green flashes on an LED. by David Johnson-Davies: The thermometer consists of an ATtiny10, a DS18B20 1-wire temperature sensor, and a bi-colour LED. To avoid the need for a digital display,...
Continue Reading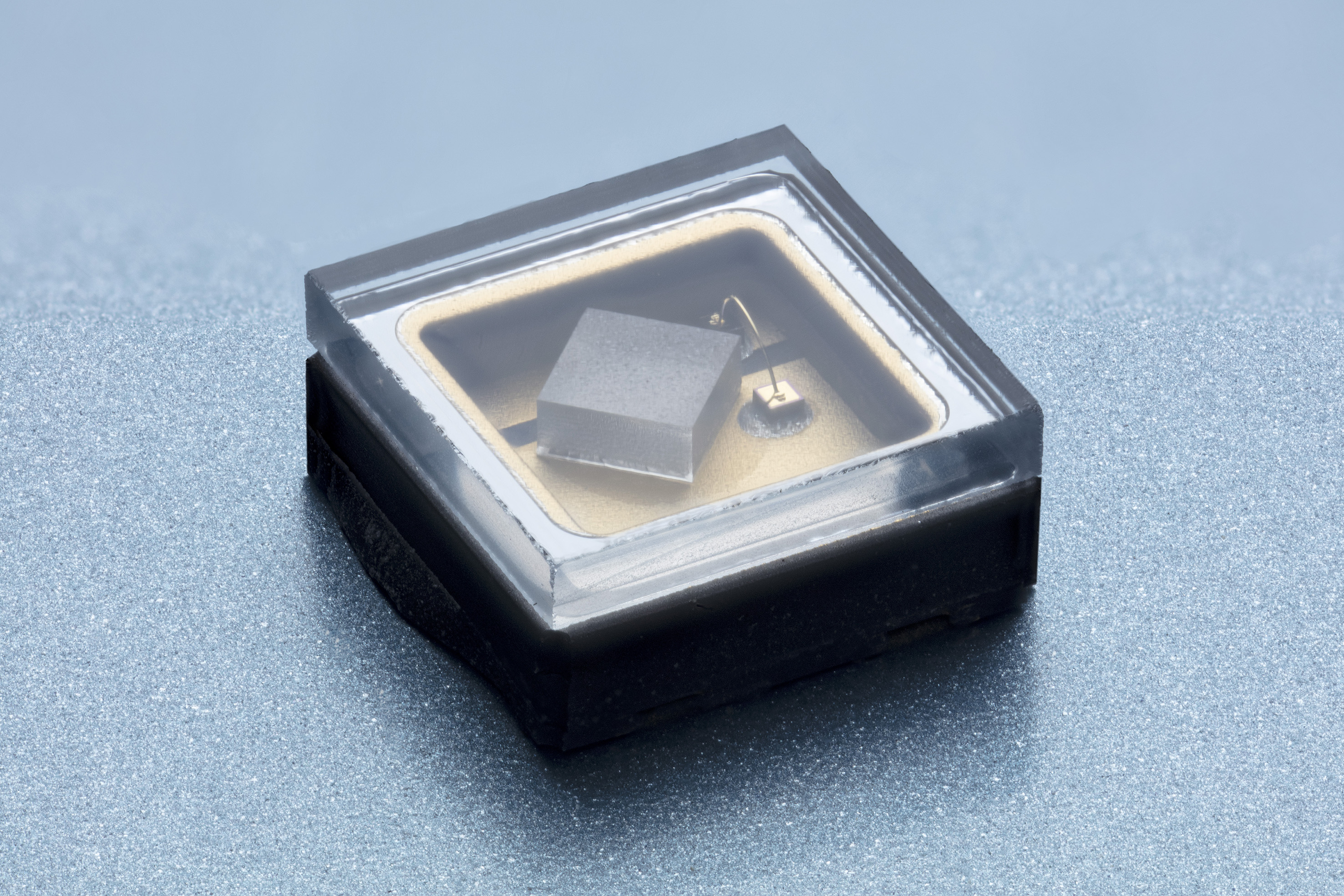 Led
Custom UV LEDs and modules in the 320 to 233nm band
The FBH and Technische Universitaet Berlin (TU Berlin) spin-off from Germany develops and manufactures LEDs emitting in the UVB (280 nm – 320 nm) and the UVC (230 nm – 280 nm) spectral regions . Due to their customizable wavelengths , low operation voltages, ability to be rapidly...
Continue Reading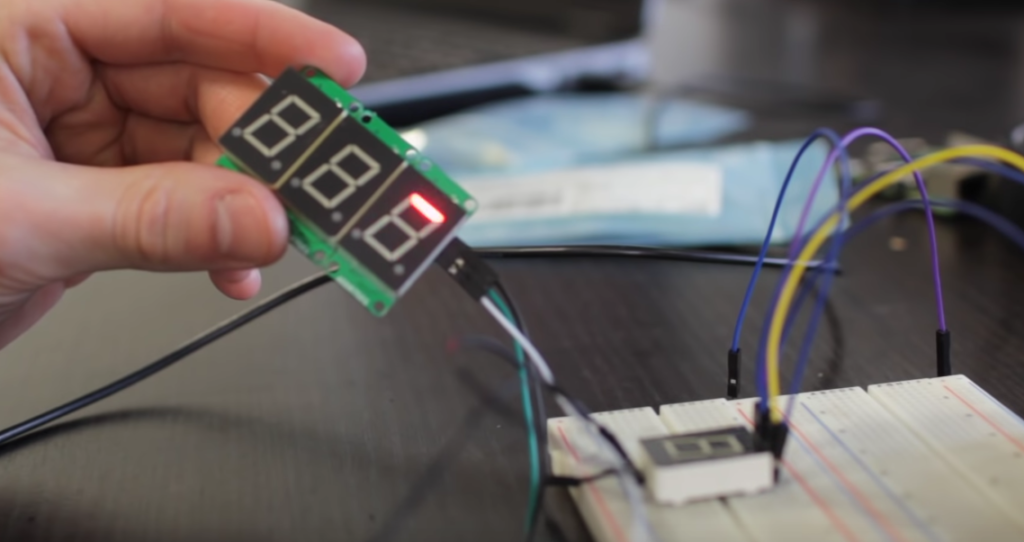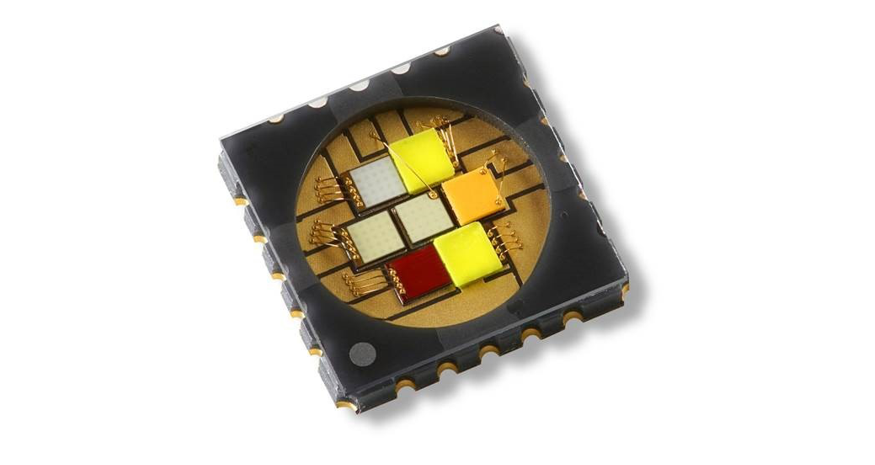 Led
World's First 50W Seven-Die LED Emitter
LED Engin, an Osram business, has unveiled the LZ7 Plus, the world's first 50W seven-die LED emitter. The trend in stage lighting fixtures has evolved from not only delivering ultra-bright light with narrow beam, but also creating more sophisticated color schemes and high CRI white....
Continue Reading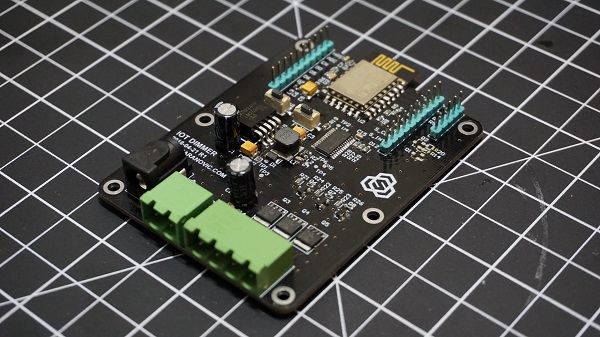 IoT
IoT LED Dimmer
Sasa Karanovic shared a how-to on making a IoT LED dimmer: Making a IoT LED dimmer that you can control via your PC, phone, tablet or any other device connected to the network is super simple, and I'm going to show you how. I'm sharing my three channel LED dimmer that you can use...
Continue Reading