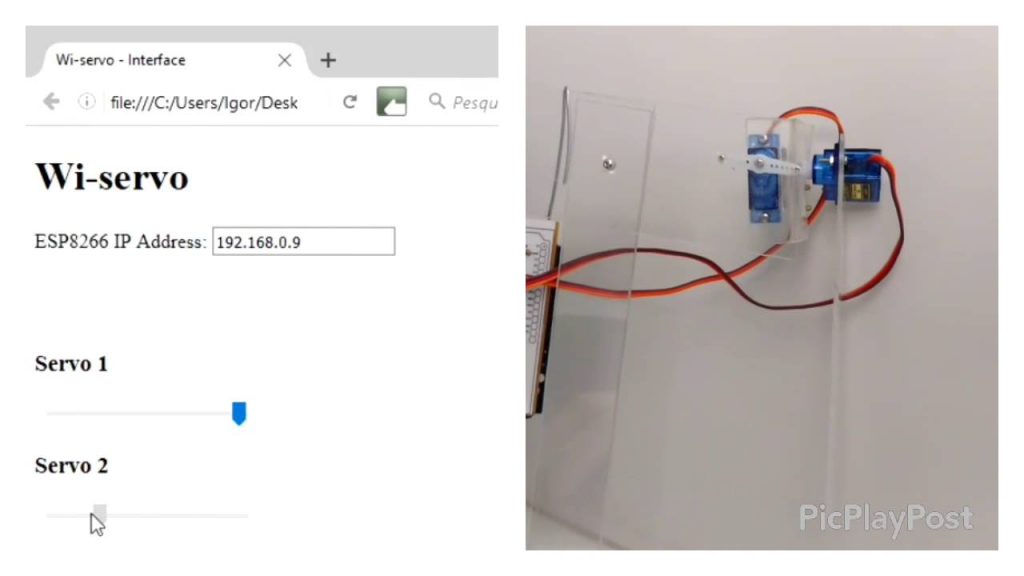 Motor
Wi-fi browser controlled servomotors
This instructable shows how to control some servomotors remotely in a wi-fi network, using an ordinary internet browser. This might be used in several applications: toys, robots, drones, camera pan/tilt, etc. The motors were attached to an Arduino Uno, which connects the wi-fi network...
Continue Reading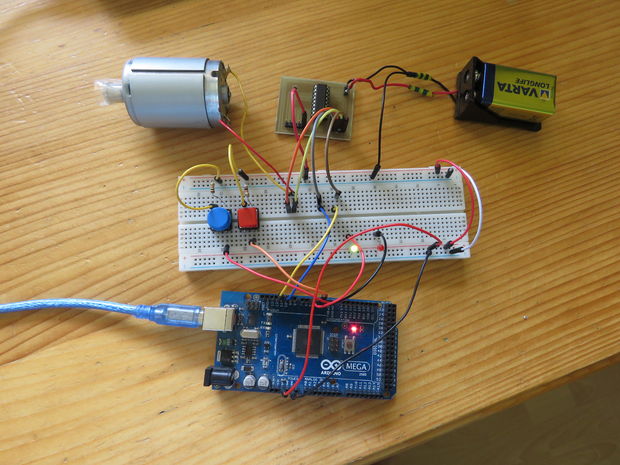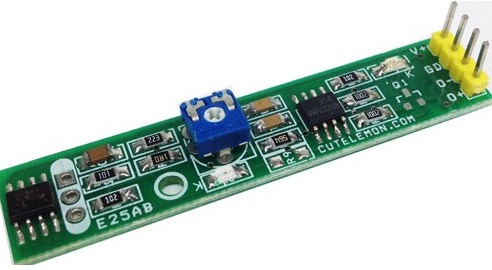 Sensor
Heat Activated Cooling Fan Controller
Heat activated cooling fan controller is a simple project which operates a brushless fan when the temperature in a particular area goes above a set point, when temperature return normal, fan automatically turns off. The project is built using LM358 Op-amp and LM35 temperature Sensor....
Continue Reading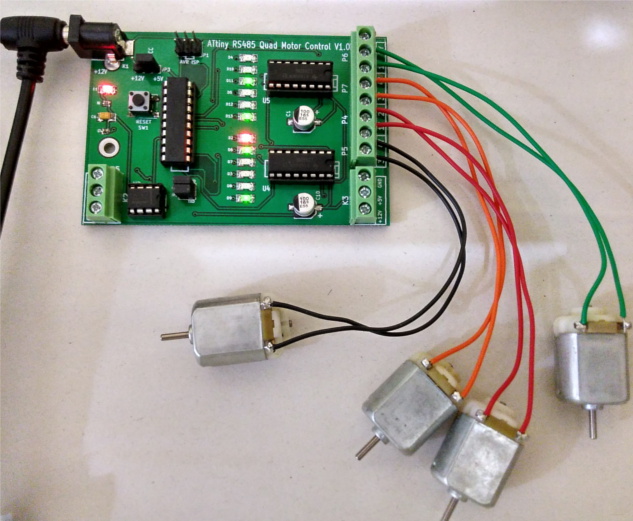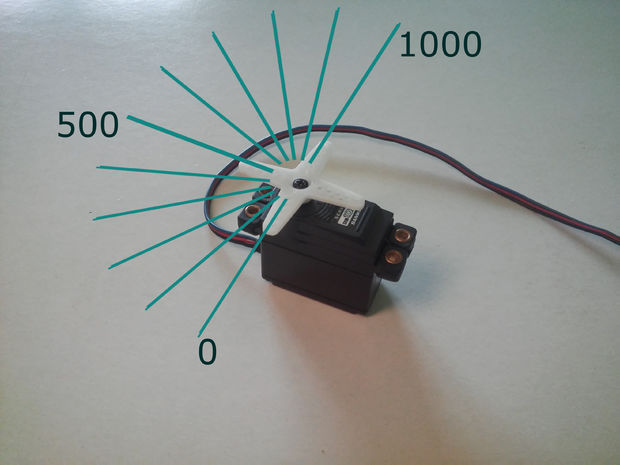 Motor
1000 steps Servo motor
TheSuperSewcio @ instructables.com shows us how to control a servo motor in high precision using Arduino: In many project like CNC machines people use stepper motors. They are probably always more expensive than servos. They can rotate 360°, 1 step = 1,8° (mostly). Servos can...
Continue Reading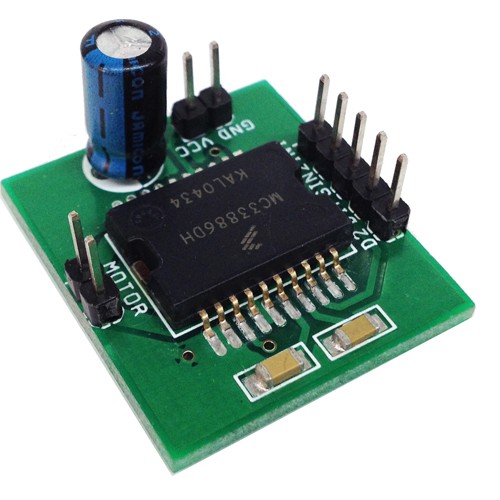 Motor
5 Amp H-Bridge DC Motor Driver using MC33886
This tiny module has been designed to use in Robotics, Power tools, automotive applications. The module based on MC33886 from NXP, MC33886 is a monolithic power IC comprising control logic, charge pump, gate drive, and low RDS(ON)MOSFET output H-Bridge circuitry in a small surface...
Continue Reading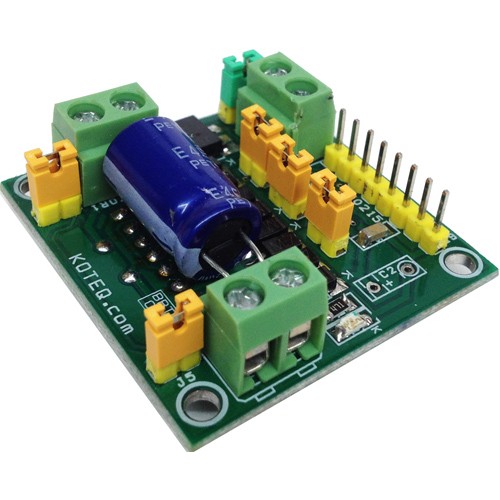 Motor
Dual DC Motor Driver For Robot with L298
Dual Motor L298 H-Bridge Control project can control two DC motors connected to it. The circuit is designed around popular dual H-Bridge L298 from ST. This board can be configured to drive a single motor with high current rating also. This can be achieved with the help of jumpers on...
Continue Reading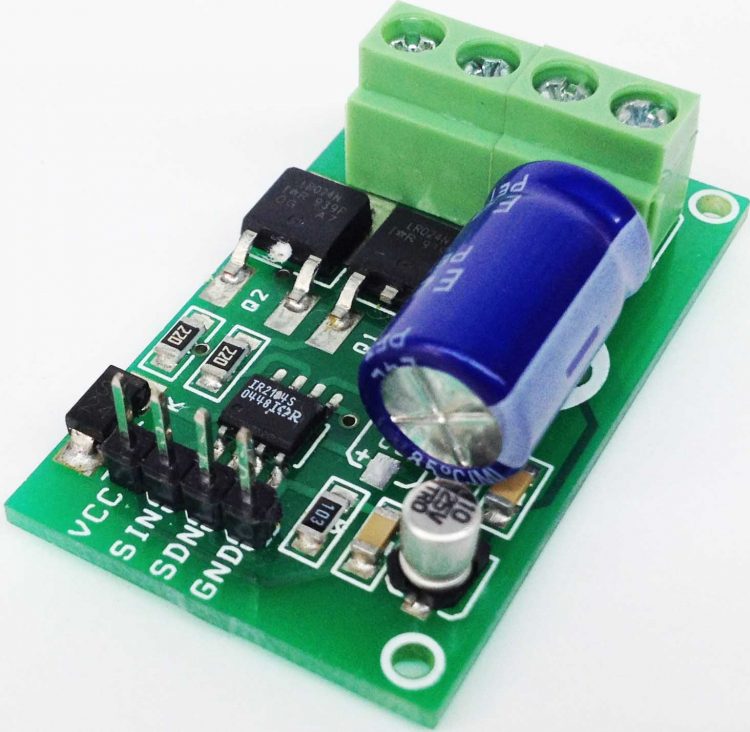 Control
Half Bridge Driver based on IR2104
This Half-bridge driver based on IR2104 gate driver IC and N channel Dpak MOSFET , The IR2104 is a high voltage, high speed power MOSFET driver with independent high and low side referenced output channels. HVIC and latch immune CMOS technologies enable ruggedized monolithic...
Continue Reading