Tag Archives: regulator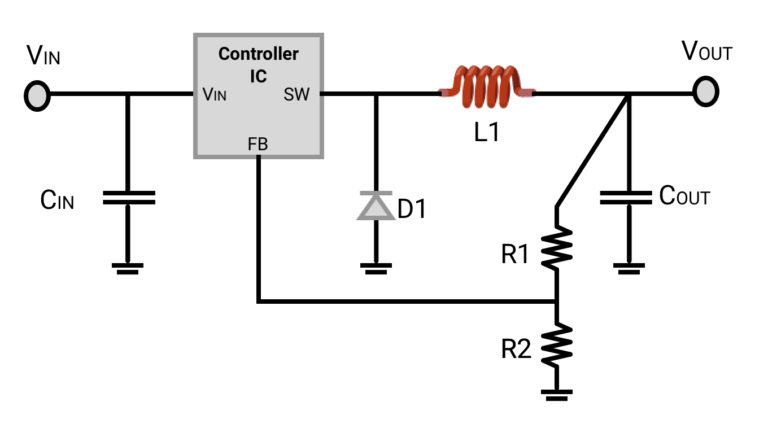 Sanket @ octopart.com tipped us with his latest blog post about voltage regulators and how to select them.
All electronics projects need power. Power can come from either stored energy in a battery, or directly from mains AC voltage or DC power from renewable sources such as solar energy. Power Management ICs (PMICs) help manage the power requirements in a system including scaling voltages, battery charging, and DC-DC conversion. Choosing the right PMIC can make a difference in whether the final product becomes successful or not.
How to Select a Voltage Regulator – [Link]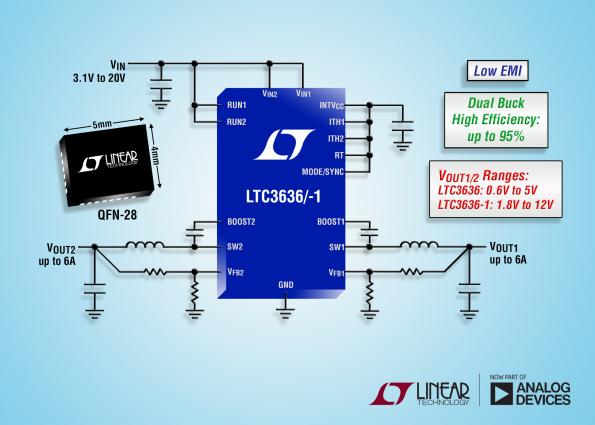 Graham Prophet @ eedesignnewseurope.com presents the LTC3636 and LTC3636-1 synchronous step-down regulator from Linear:
LTC3636 and LTC3636-1 are high efficiency, 4 MHz synchronous dual output buck regulators that incorporate a constant frequency/controlled on-time, current mode control scheme with phase lockable switching frequency. Their design architecture reduces conducted and radiated emissions.
20V, 4 MHz, synchronous 2x 6A step-down regulator in 20 sq mm –
[
Link
]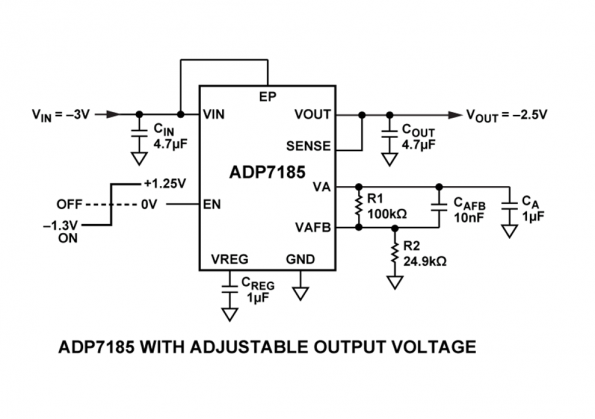 By Graham Prophet @ eedesignnewseurope.com:
Analog Devices has added to its range of linear voltage regulator chips intended for stabilising supply rails to the most noise-sensitive active devices such as ADCs, DACs and precision/instrumentation amplifiers, that operate from negative voltage rails.
Ultra-low-noise, high PSRR, 0.5A negative rail LDO – [Link]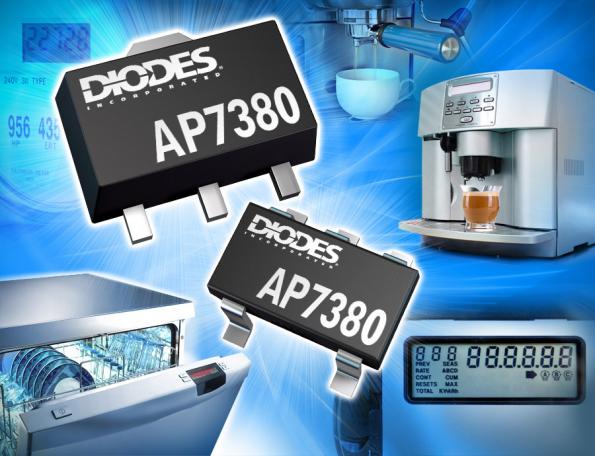 Graham Prophet @  eedneurope.com presents the latest ultra-low dropout regulators from Diodes Inc:
The AP7380 series of ultra-low dropout regulators (Diodes Inc.) operates from an up-to-24V input voltage range and offers fixed output voltage options, in USB power, portable equipment, consumer, instrumentation and metering applications.
Ultra-low dropout, wide input range 150mA regulator – [Link]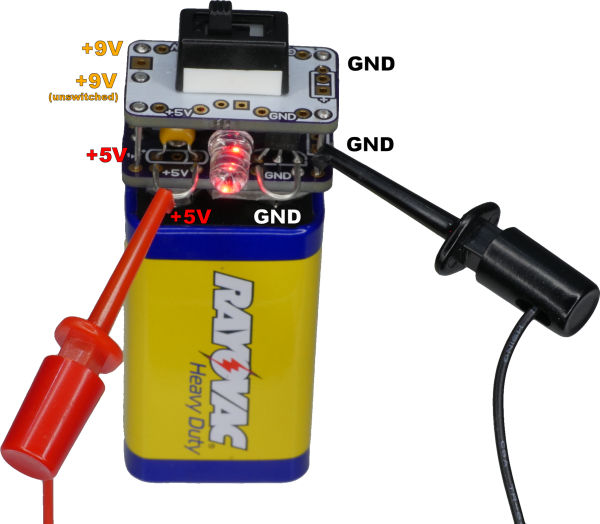 David Cook built a 5V regulator to sit atop a 9V battery:
For quick portable projects and temporary hacks, it is often faster to reuse a simple 5V regulator circuit than to integrate a power supply into the device design. My toolbox has an LED tester and magnifier light, so why not add a convenient 5V regulator cap to the collection? There are nicer ones on the market that have surface mount components, but half the fun of an electronics hobby is creating something basic in your own style. This double-decker board with flashing LED power indicator allowed me to experiment with flush battery snaps and board interconnects.
5V Regulator Cap for 9V battery – [Link]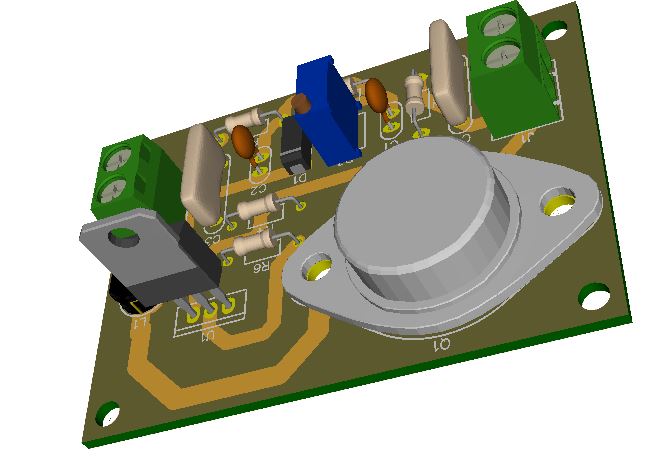 The circuit presented here is based on LM317. Generally, LM317 is known as a linear regulator IC, but here the circuit operates as a switching regulator. This circuit operates by transferring energy
from the input to the output by using a solid state switch. Power Efficiency of a switching regulator is much higher than the linear regulators. The input voltage for this circuit is 8V-35V and it can produce the output of 1.8V to 32V, that can be varied by using potentiometer R3.
Features
Input(V): 8VDC to 35VDC
Output(V): 1.8VDC to 32VDC
Output load: 3A
PCB:68mm X 50mm
1.2V-32V @3A Variable Switching Regulator using LM317 – [Link]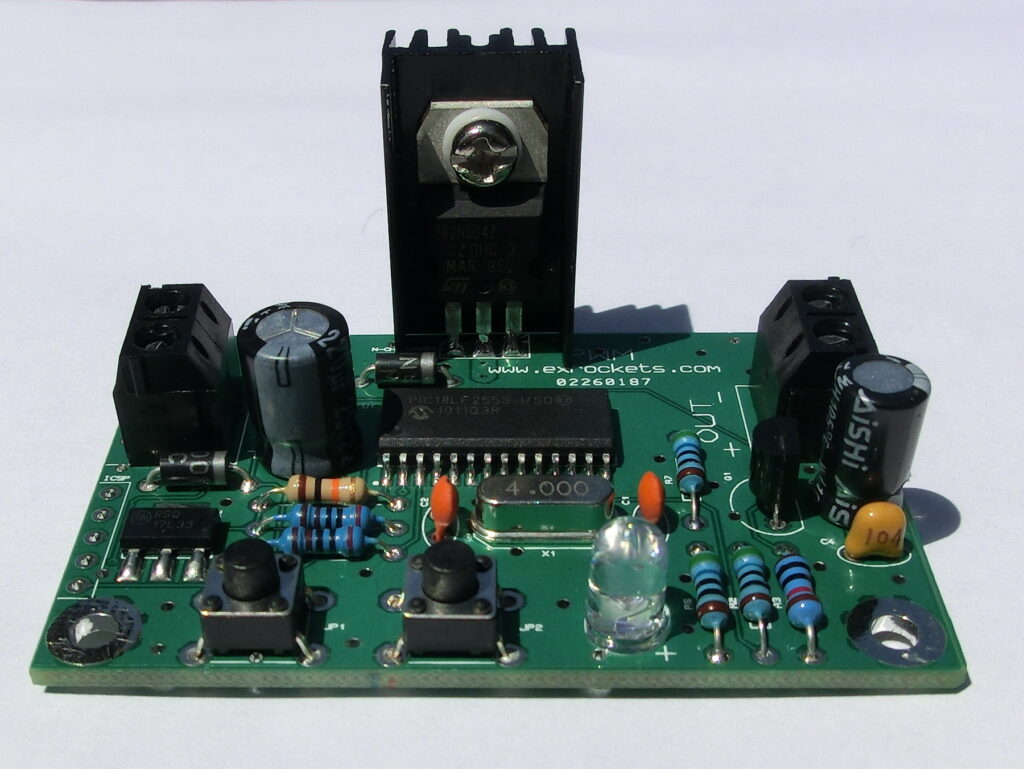 pinko @ blog.exrockets.com wanted to regulate the power to a resistive load so he decided to build a PWM power regulator based on PIC18LF2550.
In order to synthesize chlorates and perchlorates in the home lab it is always good to have a way to regulate the current flowing through the electrolyte. Because the load is purely resistive the simplest solution is a small PWM (Pulse Width Modulation) regulator. So I decided to make my own.
PWM Power Regulator – [Link]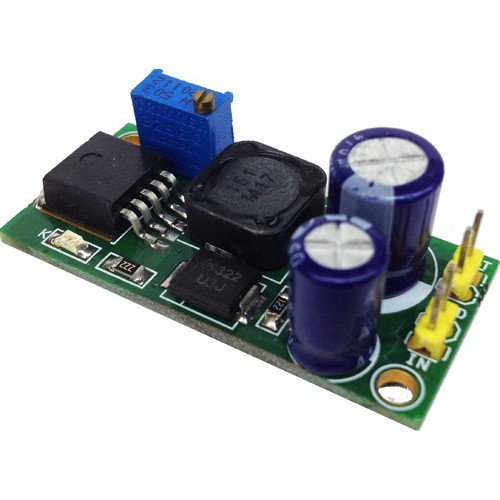 The board built around LM2575-ADJ from Texas instruments. A 1.0 A output current capability power supply that features an adjustable output voltage, This regulator board delivers 1.0 A into 1.2 V to 35 V output. The input voltage ranges from roughly 8.0 V to 40 V. In order to achieve a 10 or more times reduction of output ripple.
Features
Output 1.2 to 35 VDC @ 1 A
Input Supply 8 To 40V ( 1.2V To 35V Required 40V Input)
Onboard Trimpot for output voltage adjust
On Board Power LED
Header Connector For Input & Output
1.2V to 35V – 1A Adjustable Regulator Board – [Link]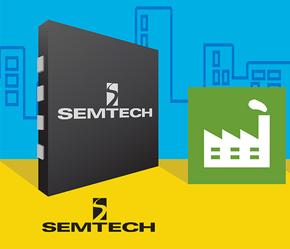 by Susan Nordyk @ edn.com:
A wide input range of 4.5 V to 40 V enables the TS3004x series of DC/DC synchronous buck regulators from Semtech to work in a wide range of applications, including industrial, telecommunication, and consumer. The current-mode TS30041 and TS30042 furnish 1 mA and 2 mA of continuous output current, respectively, and include integrated power switches and robust fault protection in a small 3×3-mm, 16-lead QFN package.
Buck regulators accept up to 40-V input – [Link]