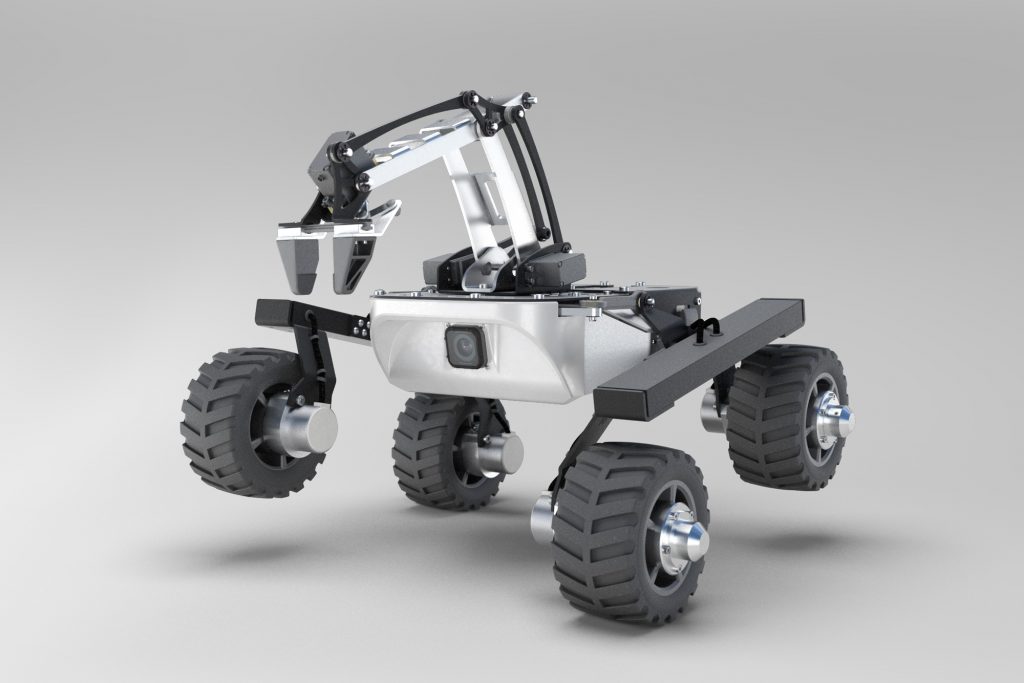 A travel companion and a rover that can explore the entire planet with you
Society has a growing interest in space-related projects. The space industry is quickly beginning to grow and private companies are also entering the market, however it is still very difficult to send their own technology into space.
That said, we use electronic devices everyday; needless to say, they have become an integral part of our lives. Experts agree that we educate too few programmers. We also spend less and less time outdoors.We want to explore other celestial bodies while we still do not know our own planet.
Turtle is a four-wheeled mobile robot that will quickly become your best companion in discovering our planet. With a robotic arm, a waterproof case, the capability to take pictures and stream live video, along with the option to add your own software and hardware – all make Turtle a universal tool for both everyday walks and long hikes.
In August 2017 they plan to release Turtle for sale using the international crowdfunding platform – kickstarter.com. Their primary goal to start a production starts at 100,000 USD. During the campaign they plan to sell seventy up to three hundred rovers.
Update 24/08/2017: The campaign is live on kickstarter.com
Turtle Rover – World's First Rover for Earth Exploration – [Link]