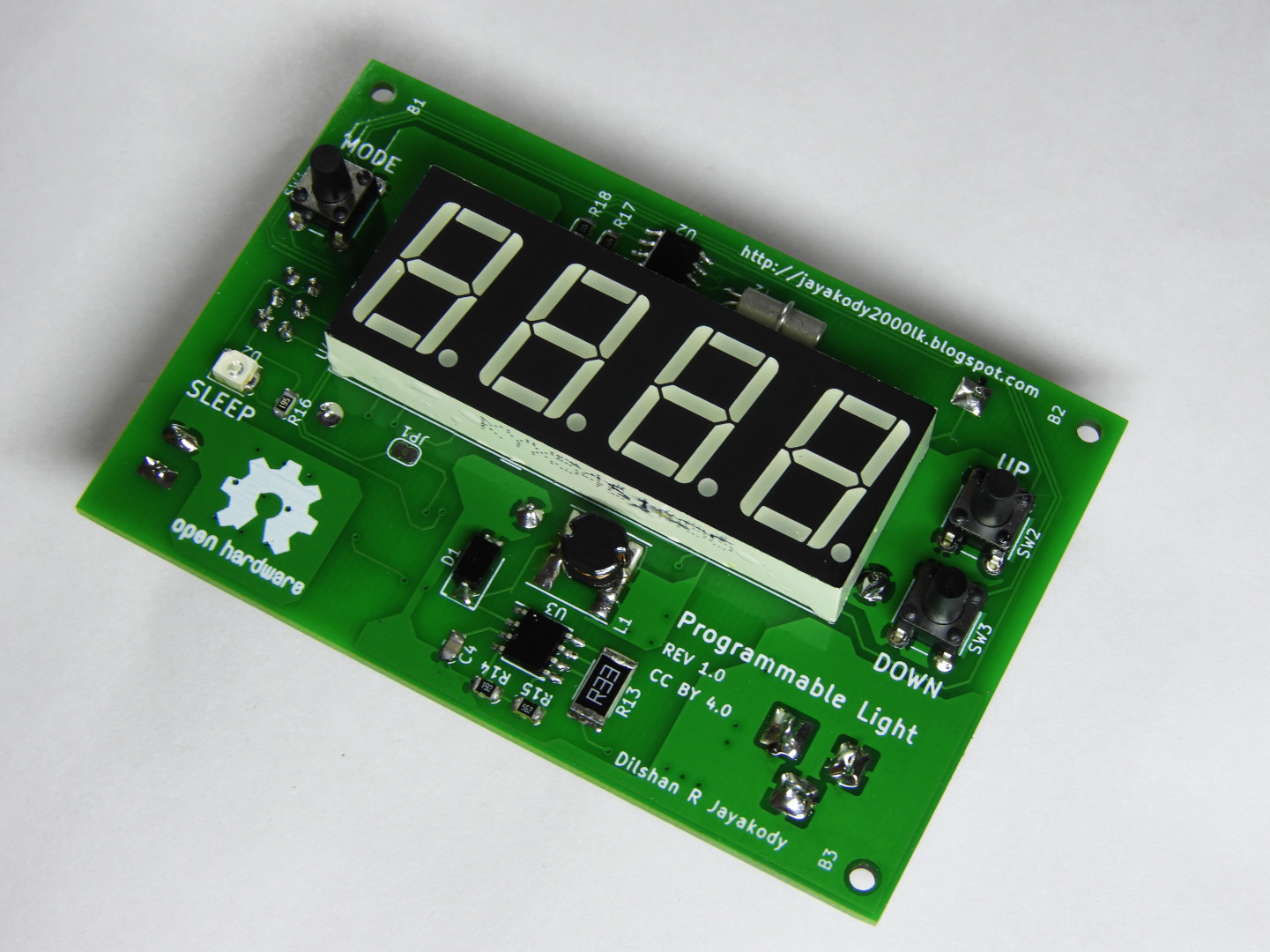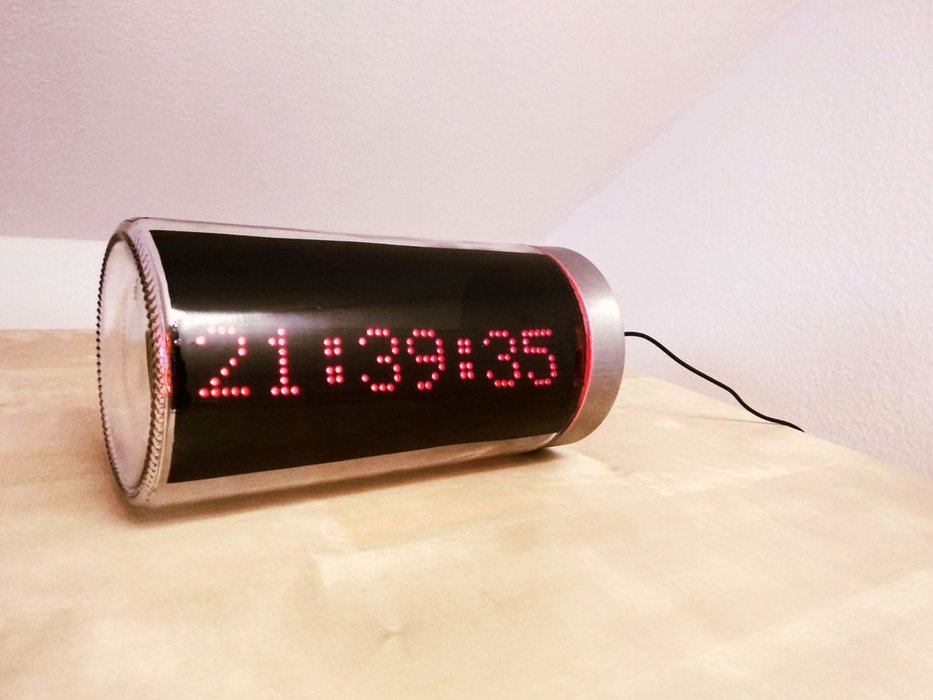 Timer
ESP8266 LED Matrix Clock
Simple LED matrix Clock based on the popular ESP8266 with Real Time Clock module and time synchronization over WiFi from an NTP server. One note on the RTC module, apparently it also has the ability to charge the battery, however that's not a good idea when using a CR2032. One possible...
Continue Reading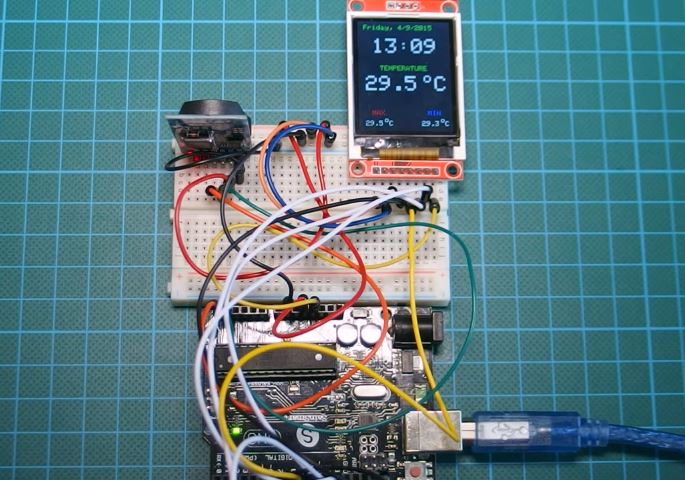 Arduino
Arduino Real Time Clock with Temperature Monitor
Hi guys, in one of our previous tutorials, we built a real-time clock with temperature monitor using the DS3231 and the 16×2 LCD display shield. Today, we will build an upgrade to that project by replacing the 16×2 LCD display with an ST7735 based 1.8″ colored TFT display. Apart...
Continue Reading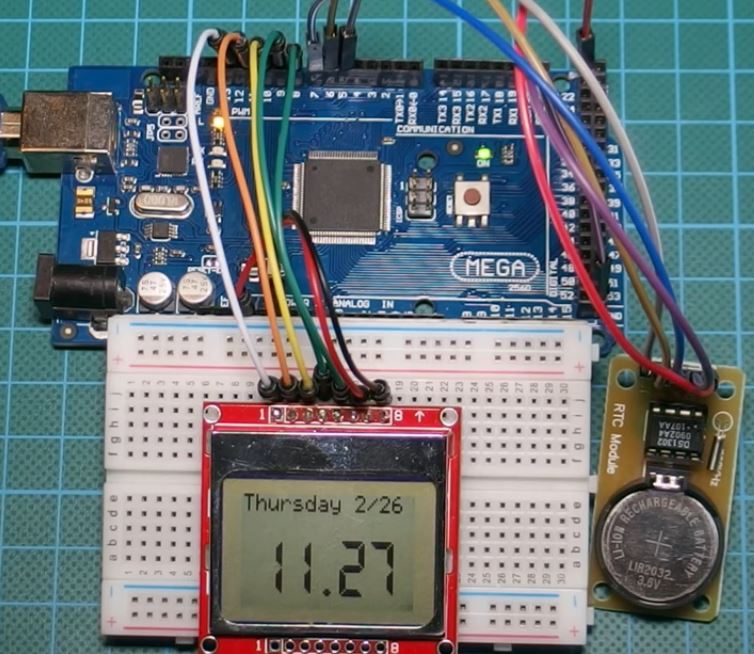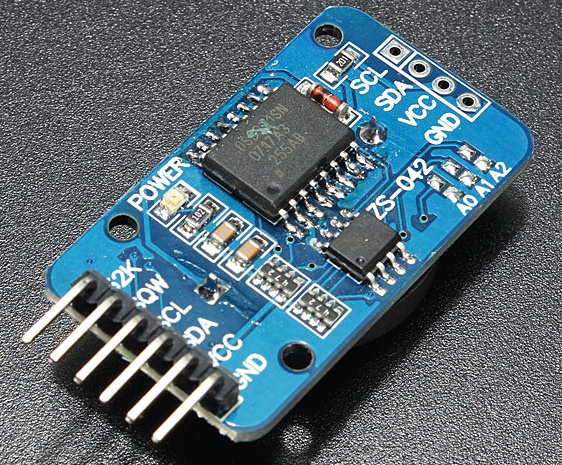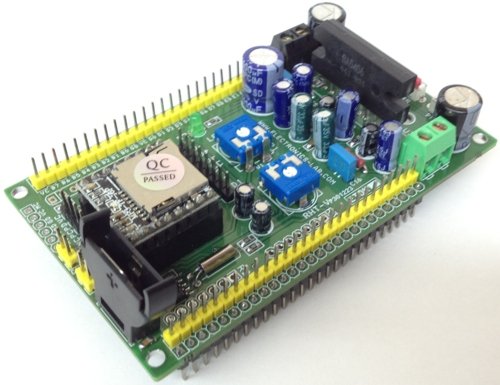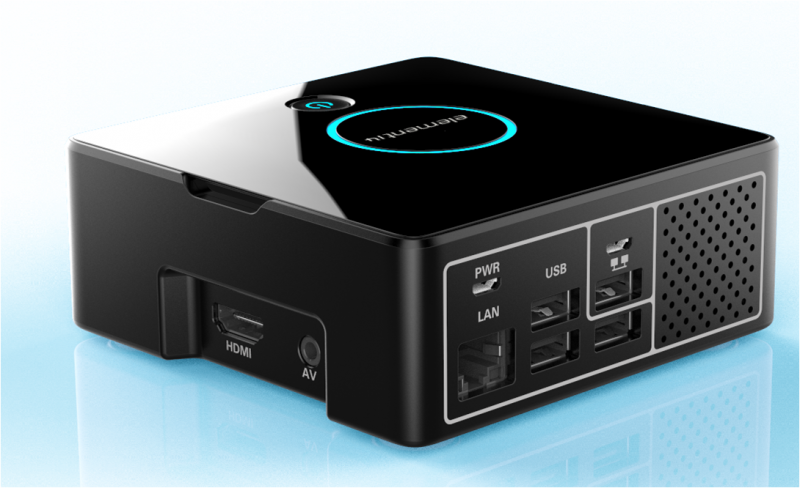 Raspberry Pi
Pi Desktop Case – include peripherals too
The 'Pi Desktop' kit from element14 offers some great features like Wi-Fi, Bluetooth, a real-time clock, an interface for an mSATA-SSD hard drive, an optional camera, heat sink, a neat power switch and of course the sleek black case. [via] The Raspberry Pi is a well designed,...
Continue Reading