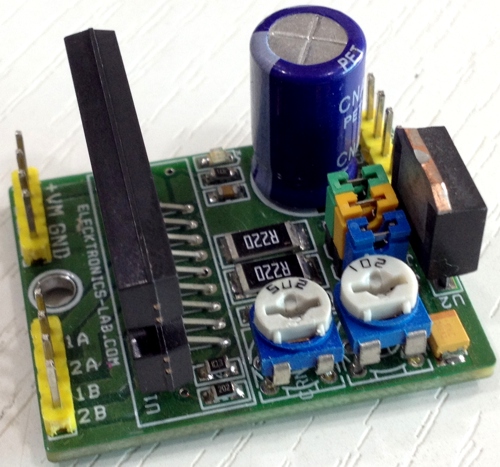 Motor
2.5A 2Phase Micro-Stepping Stepper Motor Driver
2 Phase stepping motor driver is a tiny board based on STK682-010 hybrid IC from ON semiconductor and it can deliver current up to 2.5Amp and has supply up to 32V DC. It has multiple micro-stepping: Full step, 1/2th Step, 1/4th Step, 1/8th Step, 1/16th Step, 1/32th Step, 1/64th Step,...
Continue Reading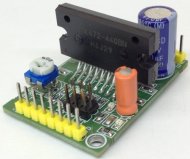 Motor
3.5A Unipolar Stepper Motor Driver
Compact Unipolar stepper motor driver can drive unipolar motor up to 3.5A and supply range 10 To 50V DC. This compact board is based on STK672-440BN IC from ON semiconductor. The STK672-440BN is a hybrid IC for use as a unipolar, 2-phase stepper motor driver with PWM current control...
Continue Reading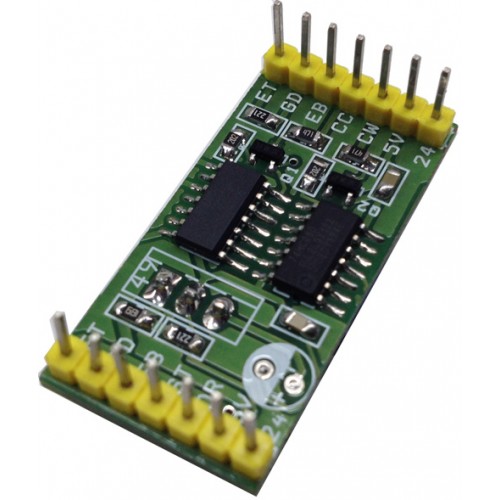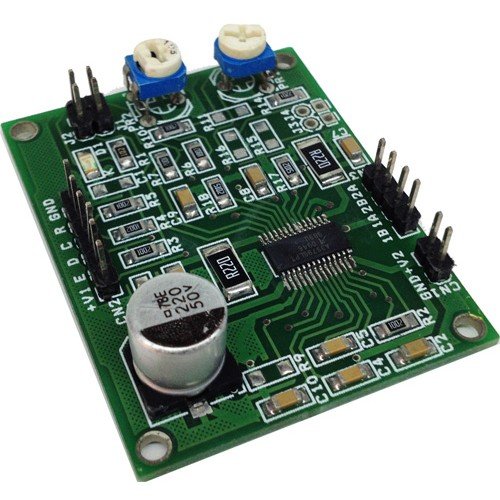 Motor
2.5A Bipolar Stepper Motor Driver using A3979
The tiny board designed using A3979 IC from ALLEGRO which is complete micro stepping driver with built in translator. The translator is the key to the easy implementation of the A3979. It allows the simple input of one pulse on the STEP pin to drive the motor one micro step, which can...
Continue Reading
Arduino
How to Interface Stepper Motor With Arduino
This tutorial is going to teach you some basics on using Stepper Motor while interfacing with Arduino and Stepper Motor Driver. Bipolar Stepper Motor is DC motor that move in discrete steps. It has multiple coils that are organized in groups called "phases". By energizing each phase...
Continue Reading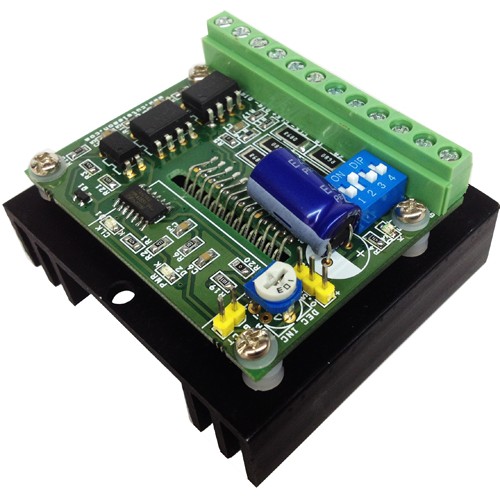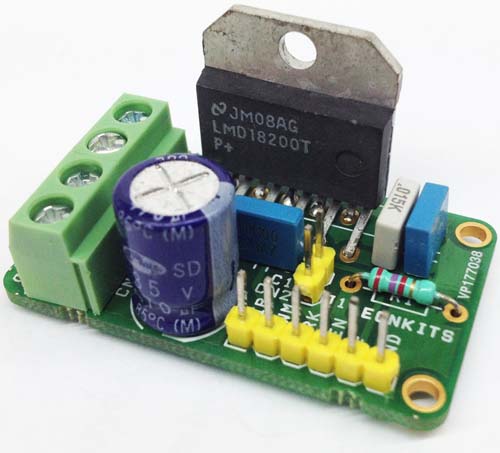 Motor
LMD18200 H-Bridge Module for DC Motor
The module has been designed around LMD18200 from Texas Instruments. The LMD18200 is a 3A H-Bridge designed for motion control applications. The device is built using a multi-technology process which combines bipolar and CMOS control circuitry with DMOS power devices on the same...
Continue Reading