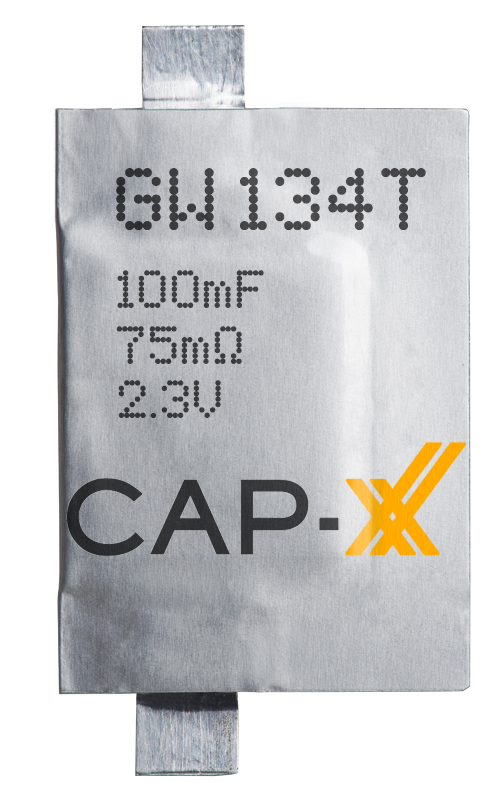 by elektormagazine.com:
CAP-XX have introduced a range of flat single-cell supercapacitors targeted at small (or disposable) devices for IoT applications. This new Thinline range boasts the world's thinnest supercap at 0.6 mm thick. CAP-XX use a unique nanotechnology construction that stores electrical charge in engineered carbon electrodes on aluminium foil to minimize resistance and maximize capacitance. This type of electrode construction packs the highest energy and power densities possible into thin, prismatic packages.

The idea was born while working with a customer designing a disposable insulin pump. "We figured out how to eliminate materials and change some processes to reduce costs and thickness," explained Anthony Kongats, CAP-XX CEO.
Superthin Supercapacitors – [Link]