Tag Archives: temperature
This is a walkthrough of the T400 prototype as of 2015-09-20.
T400 Temperature Datalogger Prototype – [Link]
by circuitbasics.com:
Because of their low cost and small size, DHT11 humidity and temperature sensors are perfect for lots of different DIY electronics projects. Some projects where the DHT11 would be useful include remote weather stations, home environment control systems, and agricultural/garden monitoring systems. The DHT11 is a digital sensor that lets you easily get relative humidity and temperature readings in your projects. In this post, I'll first go into a little background on what humidity is, then I'll explain how the DHT11 measures humidity. After that, I'll show you how to connect the DHT11 to the Arduino and give you some example code so you can use the DHT11 in your own projects.
How to Set Up the DHT11 Humidity Sensor on an Arduino – [Link]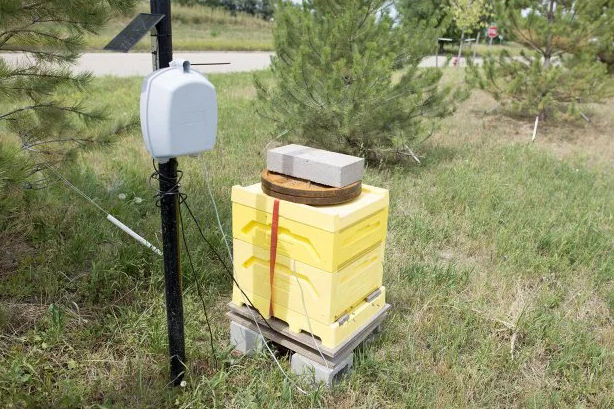 by Nathan Seidle @ makezine.com:
The Digital Beehive uses Wi-Fi to broadcast a beehive's weight, humidity, temperature, and battery voltage every minute to SparkFun's data channel service called Phant. The raw data can be seen here but you can view some prettier graphs of the data here on analog.io (sign-in required).
Adding Sensors to Monitor Hive Health – [Link]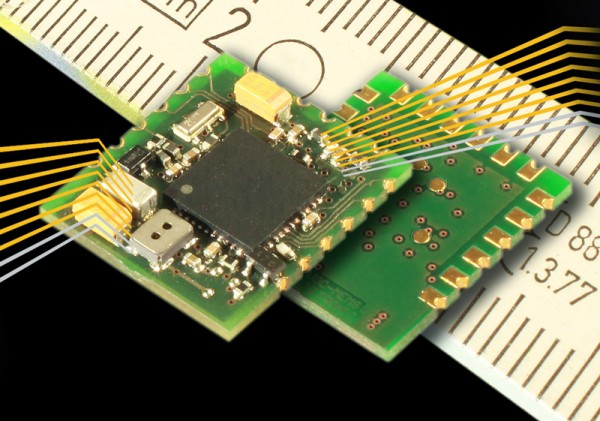 USM-MEMS-VOC module evaluates rate of air pollution by contaminants such as cigarette smoke and cooking odors and allows control of air ventilation system on demand.
Modul USM-MEMS-VOC is based on the innovative and highly stable TGS 8100 MEMS semiconductor sensor TGS8100 from Figaro. In the presence of detectable gas, sensor resistance decreases depending on gas concentration in the air. New technology allows very rapid response to gas concentration change. The USM-MEMS-VOC reacts within 8 seconds.
The module evaluates ratio of sensor resistance in clean air (base level) to sensor resistance in polluted air and calculates air quality in range 0 to 100%. It communicates through UART interface. Besides that it provides PWM signal (185Hz) with pulse width proportional to air quality and three binary outputs which turns on when air quality reach 25%, 50% and 75%.
The module allows using of external I2C temperature/humidity sensor for measuring and also to temperature/humidity compensation of TGS8100. USM-MEMS-VOC and TGS8100 can be found in our standard stock offer.

Get rid of unpleasant odors easily and effectively – [Link]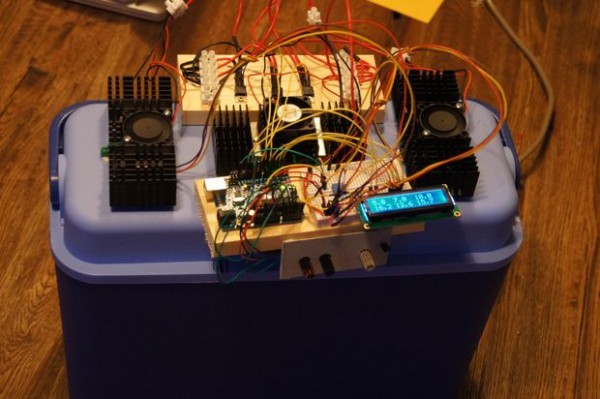 by nusnel @ instructables.com:
For my monthly maker column in Dutch newspaper "De Volkskrant", I made a coolbox in which you can control the temperature in three separate compartments to keep craft beer at just the right temperature.

The contraption I build uses three Peltier-elements to cool, an old desktop computers power source, an LCD to show both the measured and the set temperature and finally an Arduino to tie it all together.
Temperature controlled coolbox – [Link]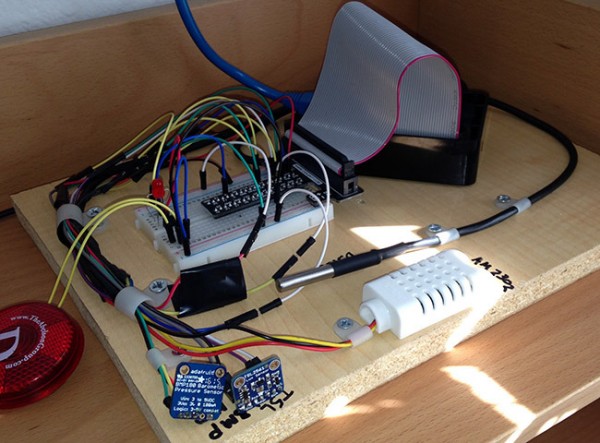 Jeremy Morgan @ jeremymorgan.com writes:
Today I'm going to show you how to make sort of a mini weather station with a Raspberry Pi. This is an ongoing project of mine that I've been tinkering with so I'll share my learnings with you. It started with a project I wrote about last month, and is an improvement on it.

A core part of the "Internet of Things" movement is the idea of devices that gather data and send it to the Internet. That data is then acted on or observed for later. It's a simple concept and has been going on for a while but lately it's been getting cheaper and easier to do. This project is a great example of that.
Make a Weather Station With a Raspberry Pi 2 – [Link]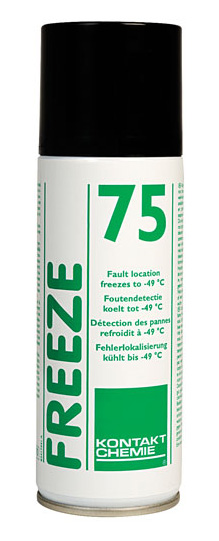 Freeze 75 spray will enable you to find faulty component or also to protect components from overheating during soldering.
A device operates OK until it reaches stable operating temperature … a typical situation in praxis usually caused by a faulty component or faulty (cold) joint. Localization of such a fault is easy only if we can cool down (locally) a given component or a given joint. It´s often possible to suppose a source of malfunction, but to be able to localize it exactly, we´d need to change temperature of only one component or only a small PCB area. Right for this purpose a well known spray Freeze 75, is designed, able to cool down (freeze) a given component very significantly – in laboratory testing down to -52°C. And what about other possibilities of usage?
There are a lot of them. For example a local (preventive) cooling at soldering of temperature-sensitive components like temperature fuses or cooling of sensitive components near a soldered joint (for example soldering of a relatively bulky RF connector at a sensitive RF component, protection of plastic parts etc.) Another unusual help is at removing a rubber-like sticky substances from various places and textile. A typical example is removing of a chewing gum. Freeze 75 is also used in medicine, in machine engineering for shrinkage of small components etc.
How does the Freeze 75 function?
Again we´ll call for help a grammar school physics. When we go out of a swimming pool, we usually feel cold, even though there´s a warm weather outside. The reason is the water evaporating from our skin. Evaporating liquid consumes heat from a given surface. This is also a case of Freeze 75, which is filled by liquids with boiling point deeply below the frost point thus taking a lot of heat from a surface on which it is applied. Freeze 75 is non-flammable, non-explosive at all usual conditions and it also doesn´t attack plastics. It´s only advisable to be careful at components sensitive to sudden temperature changes. For absolutely highest safety in critical applications, the Freeze 75 Super is available, which is non-explosive at any circumstances.
After application of Freeze 75 in moisty environment a small amount of water can condense on a given component, consequently freezing into a whitish coating. This coating will gradually defreeze and evaporate or it can be readily removed by a water miscible solvent like for example Kontakt WL. Freeze 75 (originally marked as Kalte 75) we keep on stock in 200ml as well as 400 ml package. Detailed information will give you the Freeze 75 datasheet.


Freeze 75 – and you have a temperature under control – [Link]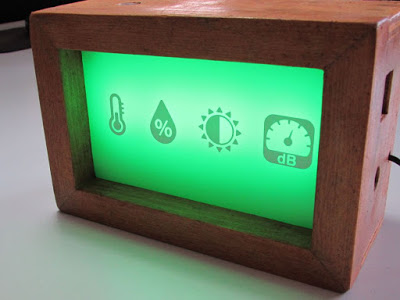 Davide Gironi has build an indoor ambient quality monitor based on particle.io :
SXAM (Spark to Xively AMbient quality monitor), is an ambient quality monitor that logs 4 environmental parameters to the xively.com and display the ambient status by using for RGB leds.

SXAM logs: Humidity, Temperature, Ambient noise, Brightness, Note: Spark.io is now Particle.io.
A Spark.io Indoor Ambient Quality Monitor – [Link]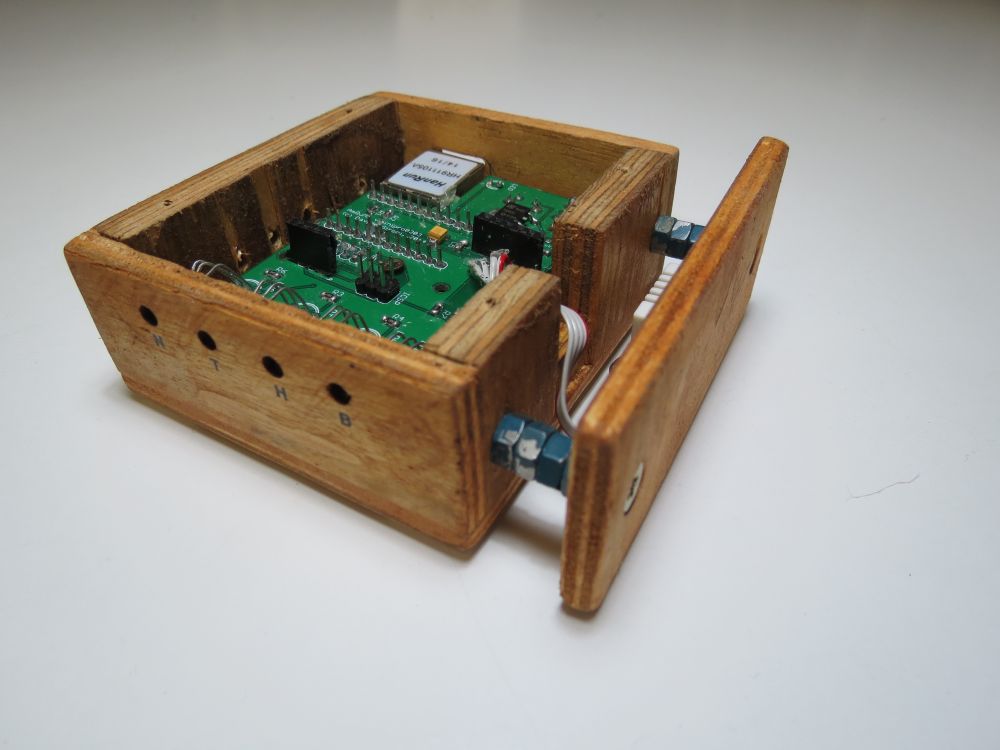 Davide Gironi has build an indoor ambient quality monitor that is able to measure temperature, humidity, noise and brightness and indicate the ambient quality using 4 bi-color LEDs. He writes:
The data it is logged to the xively.com platform, and displayed to the user through 4 bi-color leds.

It can be used to monitor you Office Ambient Quality over the parameters logged.

This project it is built upon the xively logger ATmega328 library: http://davidegironi.blogspot.it/2014/12/a-web-configurable-xively-logger-build.htmlhttp://davidegironi.blogspot.it/2014/12/a-web-configurable-xively-logger-build.html
A Xively AMbient QUality MOnitor built on ATmega328 – [Link]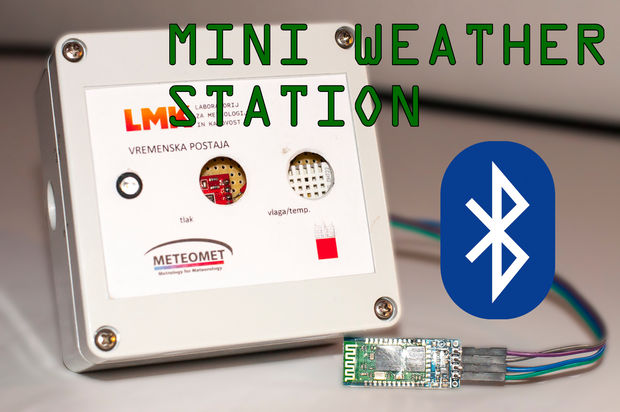 by Matej Blagšič @ instructables.com:
Recently I attended a course in our University of Electrical Engineering and we were making ourselves a small weather station. It included learning about soldering, sensors and arduino. It was super fun making it with little kids and other high school kids my age. I will show you how you can build it yourself, what components do you need and explain you the code and how can you upgrade it with more sensors.
DIY Weather Station with Bluetooth – [Link]