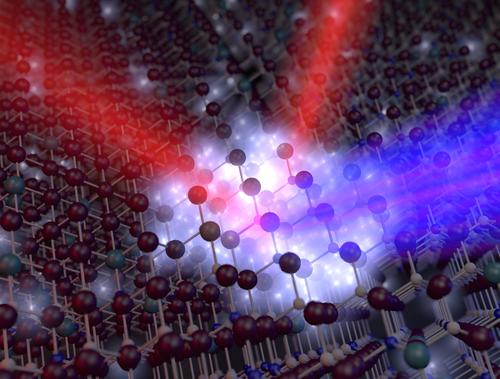 by R. Colin Johnson @ eetimes.com:
PORTLAND, Ore.–Purdue University researchers have demonstrated a CMOS-compatible all-optical transistor capable of 4THz speeds, potentially over a 1000 times faster than silicon transistors.

Nano-photonic transistors processed at low-temperatures can be fabricated atop complementary metal oxide semiconductors (CMOS) to boost switching time by ~5,000-times less than 300 femtoseconds (fs) or almost 4 terahertz (THz), according to researchers at Purdue University. The aluminum-doped zinc oxide (AZO) material from which these optical transistors are fabricated has a tunable dielectric permittivity compatible with all telecommunications infrared (IR) standards.
Terahertz Optical Transistors Beat Silicon – [Link]