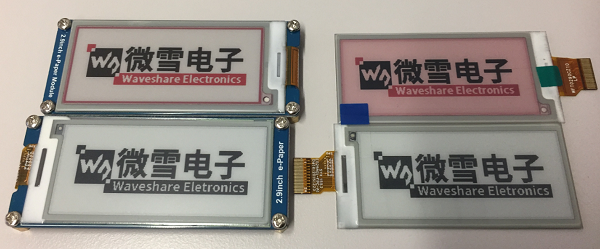 Parts
Details of Waveshare e-paper displays
Erich Styger has a nice write-up on Waveshare e-paper displays: I have used E-Ink displays in projects three years ago, but from that time the technology has greatly evolved. That time displays were hard to get, expensive and difficult to use. Now things seem to change with e-ink...
Continue Reading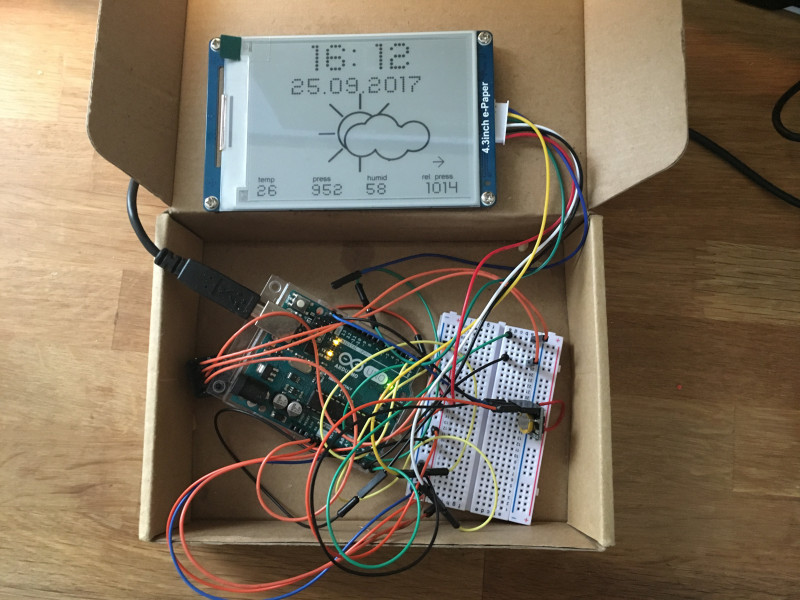 Arduino
Arduino Weather Station With E-Ink Display
Arduino Uno home weather station with e-ink display The hardware used for this project is: Waveshare 4.3 e-ink display Arduino Uno Adafruit BME280 combined temperature, humidy and atmospheric pressure DS3231 based hardware clock Arduino Weather Station With E-Ink...
Continue Reading