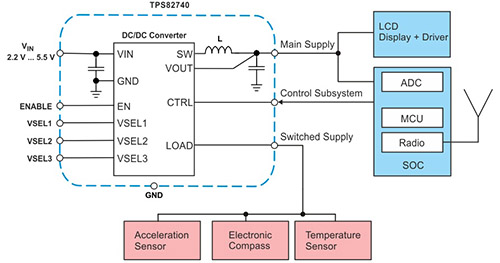 by Steven Keeping @ digikey.com
The wearables market is booming. Statistics aggregator web portal Statista, notes that the global market will be worth over $7 billion this year and $12.6 billion by 2018.

Although the potential rewards are high, this is not an easy market to enter. Designing smart watches or fitness bracelets is tough; consumers expect lots of functionality, smartphone connectivity, compact form-factor, light weight, and long battery life. The introduction of highly integrated, ultra-low-power microprocessors and wireless chips has eased the design process, but squeezing out all of the battery's power remains key to a wearable product's success.

This article takes a look at how silicon vendors help wearables designers extend battery life by offering power-frugal displays, microcontrollers (MCU), silicon radios, and power-management chips designed specifically for ultra-low-power applications.
Extending Battery Life in Wearable Designs – [Link]