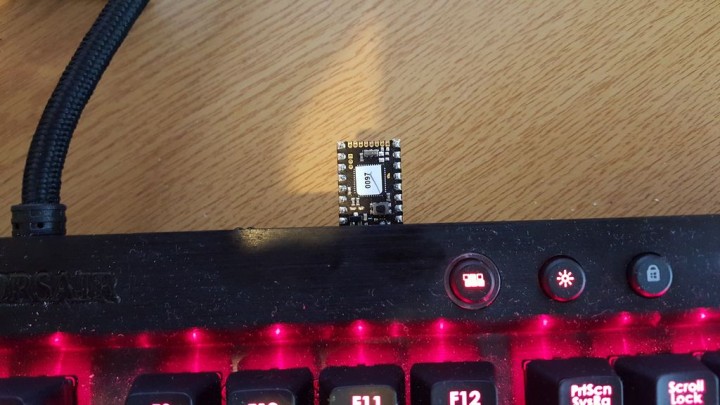 Time-based One-time Password fob for Google Authenticator
conoroneill.net has coded an Espruino Pico to work like a HID device.
Now that the Espruino Pico has (beta) HID support, it can pretend to be a keyboard or mouse (or other HID compatible device). This makes it possible to send characters to the active window on your Windows/Linux/Mac PC. I've cobbled together some code which turns the Pico into a device like a YubiKey. Press the button and get the latest auth code pasted automatically for you.
Time-based One-time Password fob for Google Authenticator – [Link]