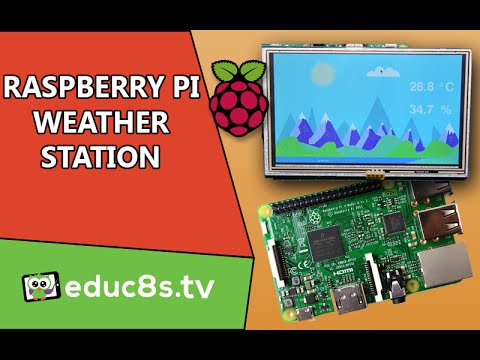 Touch Weather Station using a DHT22 Sensor and a Raspberry Pi 3 with TKInter
educ8s.tv tests the new Raspberry Pi 3 board, by building a simple but useful project.
A few months back, the Raspberry Pi 3 board was released. It is a great new board because it now offers WiFi and Bluetooth connectivity out of the box! It uses a quad core processor which operates at 1.2Ghz and it has 1GB of RAM available. From the benchmarks I have seen, this board is at least 3 times faster than the original Raspberry Pi. It can run Linux and offers 40 GPIO pins for our projects. The impressive thing is its price. It costs around 40$ and Gearbest.com was kind enough to send me a sample unit in order to test it and build projects with it.
Touch Weather Station using a DHT22 Sensor and a Raspberry Pi 3 with TKInter – [Link]