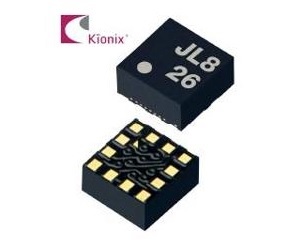 Tri-axis sensor embeds pedometer
Susan Nordyk @ edn.com discuss about the Kionix's accelerometer with integrated pedometer.
The K126 16-bit tri-axis digital accelerometer from Kionix integrates a step detector and step counter, yet minimizes power consumption. Housed in a tiny 2×2×0.9-mm LGA package, the K126 offers user-selectable g ranges of ±2 g, ±4 g, and ±8 g and output data rates of up to 25.6 kHz.
Tri-axis sensor embeds pedometer – [Link]