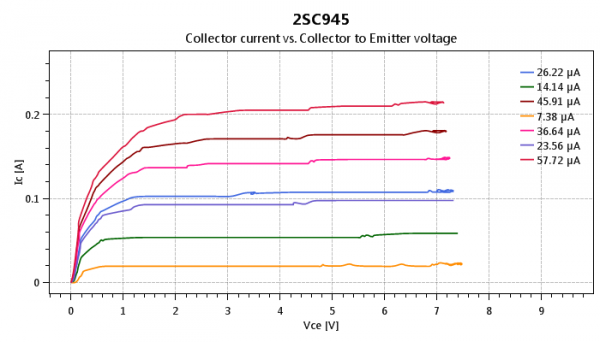 USB curve tracer for NPN transistors
Dilshan Jayakody documented his USB port base NPN transistor curve tracer project:
Curve tracer is an electronic test instrument to analyze the characteristics of transistors and other discrete semiconductors. In this post we construct USB base curve tracer to analyze properties of NPN transistors. This curve tracer is build around Microchip's PIC18F4550 MCU and it use simple Windows based GUI application to plot captured data of a transistor.
USB curve tracer for NPN transistors – [Link]