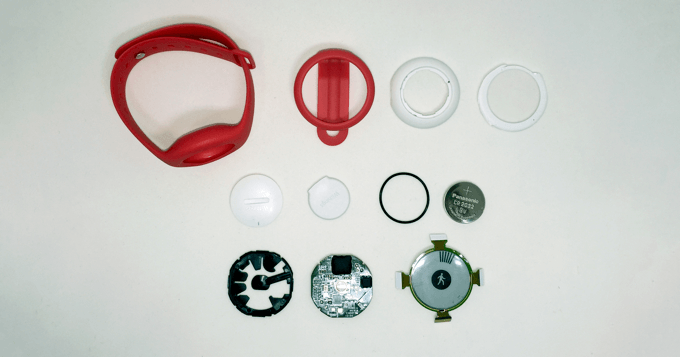 Withings GO activity tracker teardown
nick @ novemberfive.co tears-down the Withings GO activity tracker.
First, we removed the battery. This is easy: you can simply open the back of the casing with the included tool or with a regular coin. The included battery turned out to be a Panasonic 3V CR2032 with a capacity of 225mAh. In other words, it could power a device consuming 225mA for one hour. According to the Withings GO product website, the battery can last up to 8 months, so simple math tells us that the tracker consumes only 43.4 microamps. With real life usage, that number will probably turn out a little higher, but even then it's a very low-power device.
Withings GO activity tracker teardown – [Link]